This watch, sold also as the IWC Portuguese 2000, debuted at the Basel show in March, 2000, and must represent a thorough coup for the IWC public relations team because long (well, months, anyway) before I had an interest in IWC products at all, I had heard about and seen pictures of this watch many, many times; in magazines, advertisements, postings and web articles. Production was limited to 2000 total pieces (250 pieces platinum, 750 in rose gold and 1000 in stainless steel) and prices listed from $10,500 to $19,000.

I read this as falling into the large gap between the very common limited production celebration ("xxxx of 9999") issues that are like tricked-out automobiles, and serve largely to reinvigorate an established line, and the ulta-exclusive, high horology offerings of Patek, Audemars and Ulysses Nardin used to create the halo effect and wow factor necessary to establish and maintain a brand's place at the top of the watch world. The recent issue which seems to me most similar in scope and intent is the re-entrance of Chopard into the ranks of manufactures through their L.U.C. line introduced a few years ago. Their initial salvo was the 1.96 automatic movement, issued in an almost idenical 1860 pieces, and a highly regarded product as well. Although emerging from companies with distinct histories, obviously, in each case the intent seems to be to lift the company and its image a few steps above any recent regard, and to establish a "top-tier" of product which allows for the creation of other new models below, but still substancially higher in image (and price) than the manufacturers' established lines. For Chopard the 1.96 was followed by watches using the new, but slightly less expensive 2,3 and 4.96 automatic movements as well as the handwinding 1.98, all of which have received excellent reviews and are in short supply. For IWC, it seems that although they have emerged from the technological turmoil of the last several decades with a solid image and customer base, they had become known as a company whose innovations are either mostly in the past, or built upon the work of others.

In choosing to design and build an entirely new caliber for new the "new millenium", they clearly decided to play upon their strengths and chose carefully from within their toolbox. What might this entail? Well, large watches are hot, and only gaining momentum, and IWC has an enviable history here, stretching back some 60 or so years to the original Portuguese watches, and reitierated several times since. Their Pellaton autowinding design, among the most elegant and apparently the most efficient, is almost as old. So what else to add? How about a huge barrel for extended running with an automatic brake after 7 days for superior isochronism, the entire balance and escapement right out of their famous caliber 89 series and hairspring with Breguet final curve. The whole device runs at an ancient 18kbph (which I love) and did I mention, this movement is really Big? At 38.2mm diameter and 7.2mm height, it occupies some 8250 cubic mm or almost exactly half a cubic inch! To lend this some perspective, this means that the entire case of a standard-issue IWC Protuguese automatic would fit comfortably inside the volume of this new movement alone. Why this should matter, leaving aside the theoretical advantages concerning durability, consistancy and ease of adjustment attached to big movements with big parts, note that watch designers at all levels have been at pains with exactly what to use in filling the huge cases of what are now popularly-styled watches. From AP through Eberhard to Zeno, tactics have included highly-decorated spacers to claiming additional water and magnetic resistance to simply dropping in the largest movements around, which all descend from pocket watches. Well, that is where the Portugueser started, and now IWC has done the industry one better: the first movement of the new century which is genuinely full-sized (by contemporary norms), and possibly the largest wristwatch movement ever produced.

The technical and design aspects of this watch have already been most throughly reviewed and documented, so I will simply refer you to a few of my favorites:

John Lombardi and Michael Sandler's splendid pictorial and story
and Michael Friedberg's article



Special thanks to Jon Lombardi for making this watch available to me!

Click the pictures for even larger!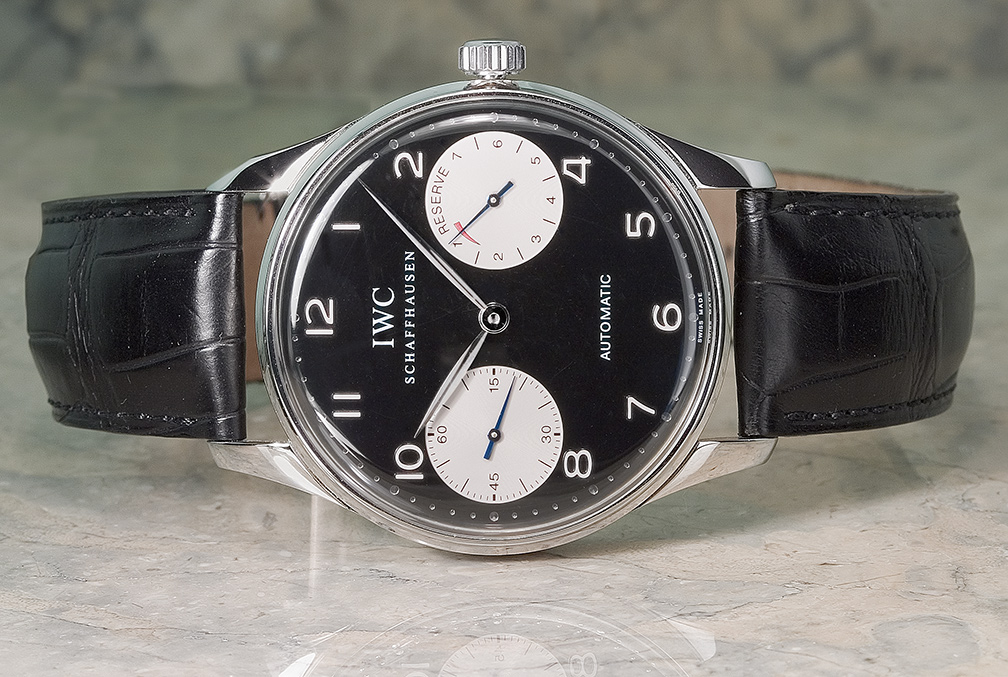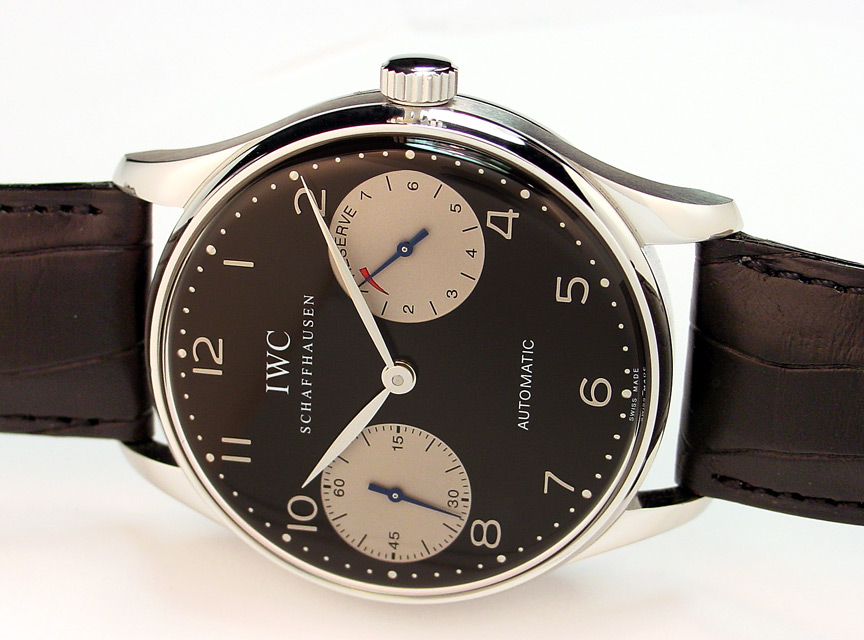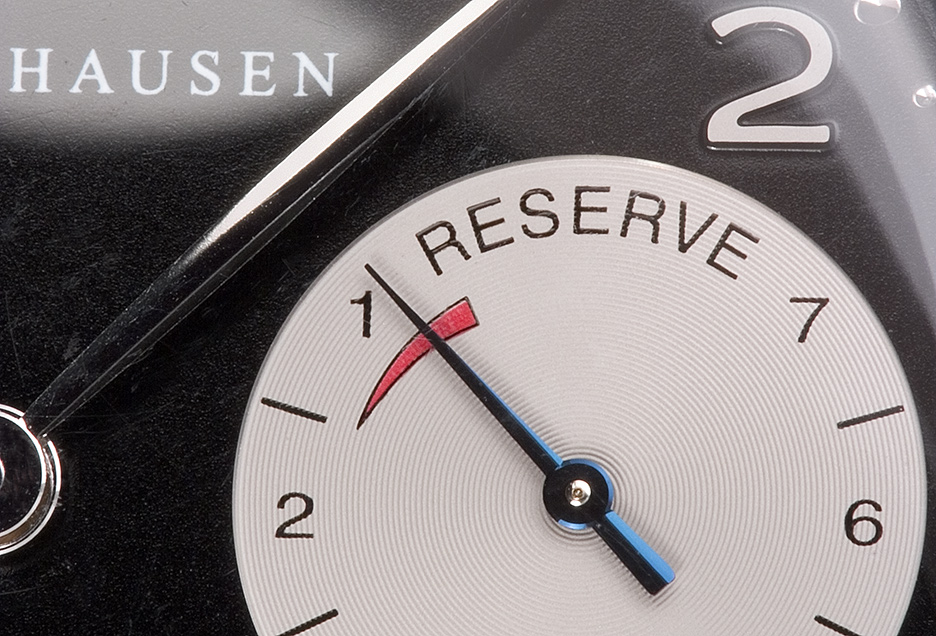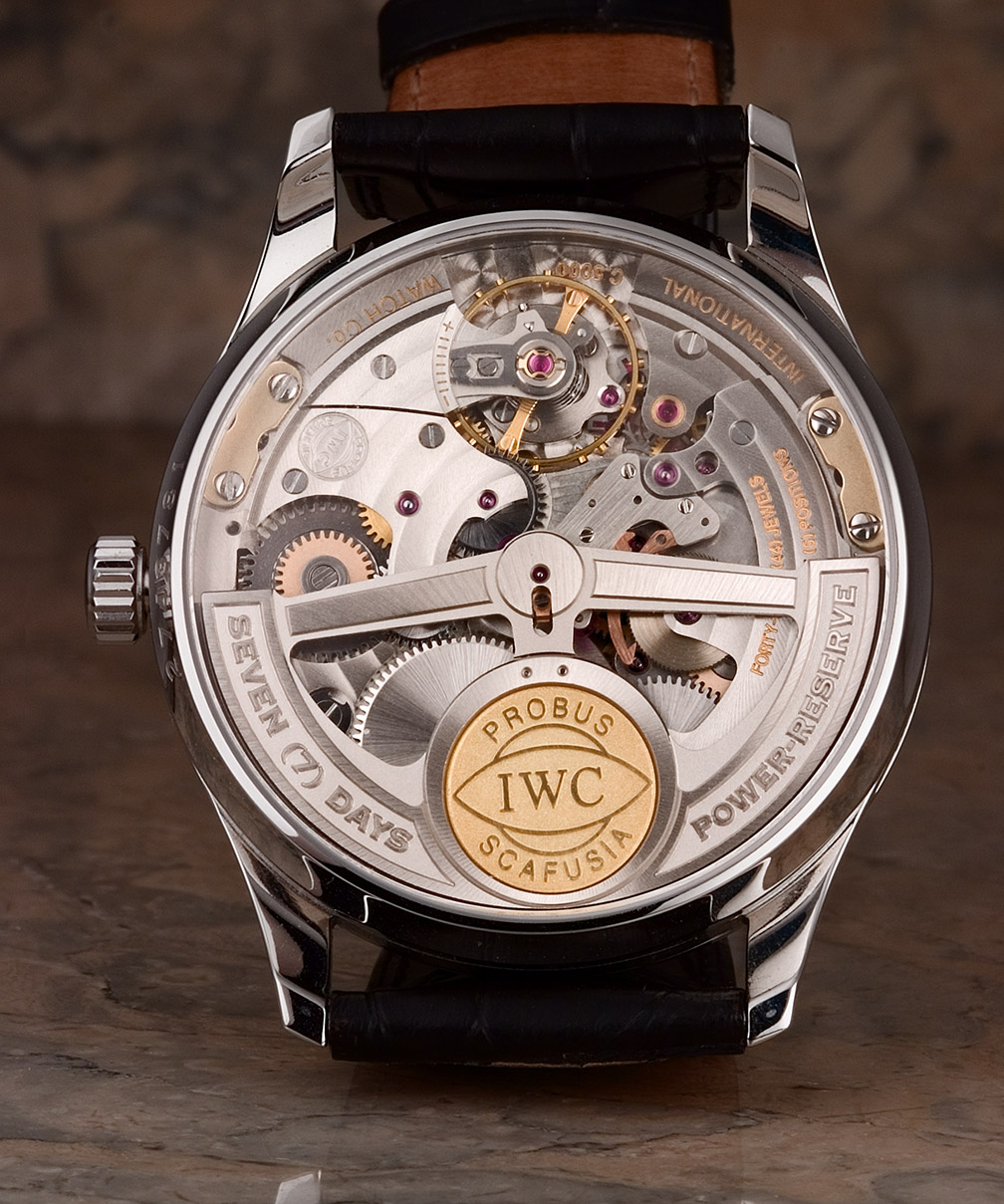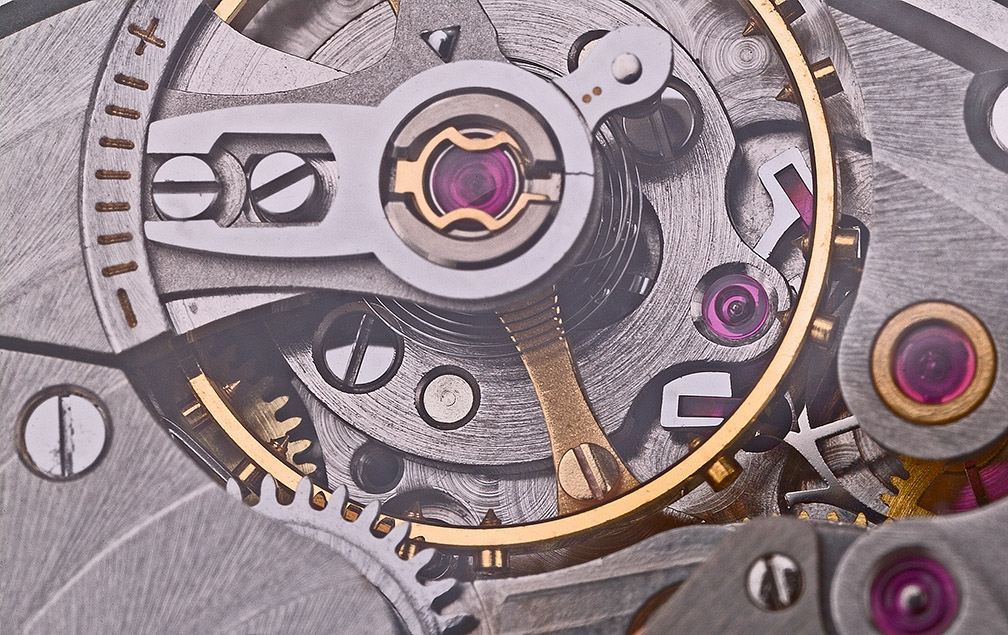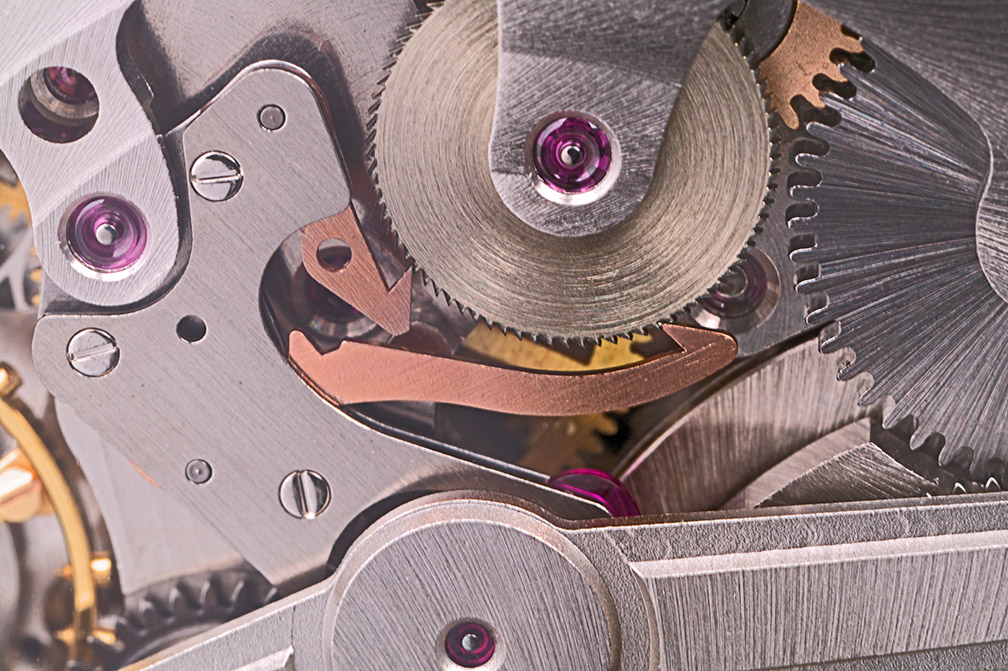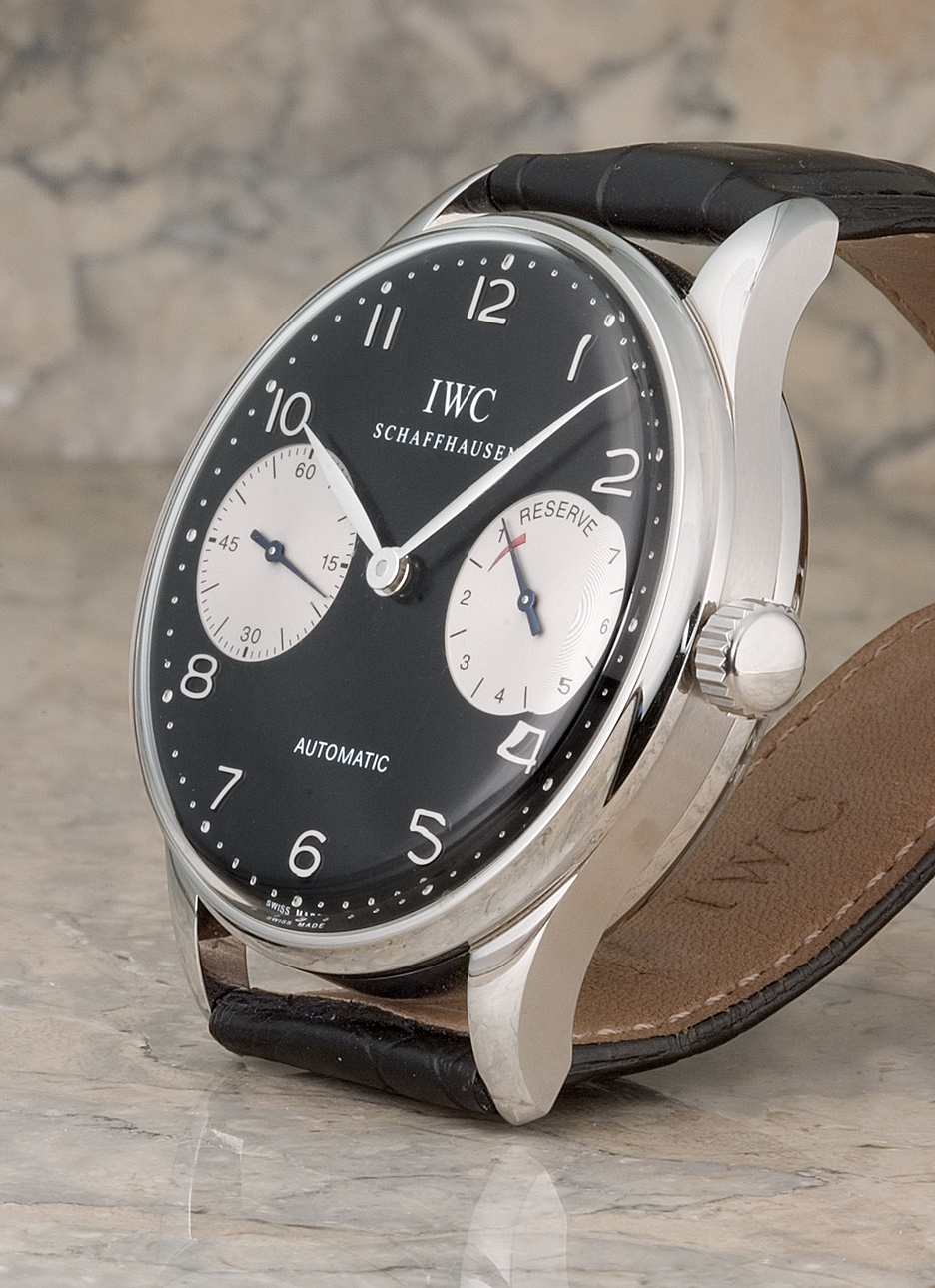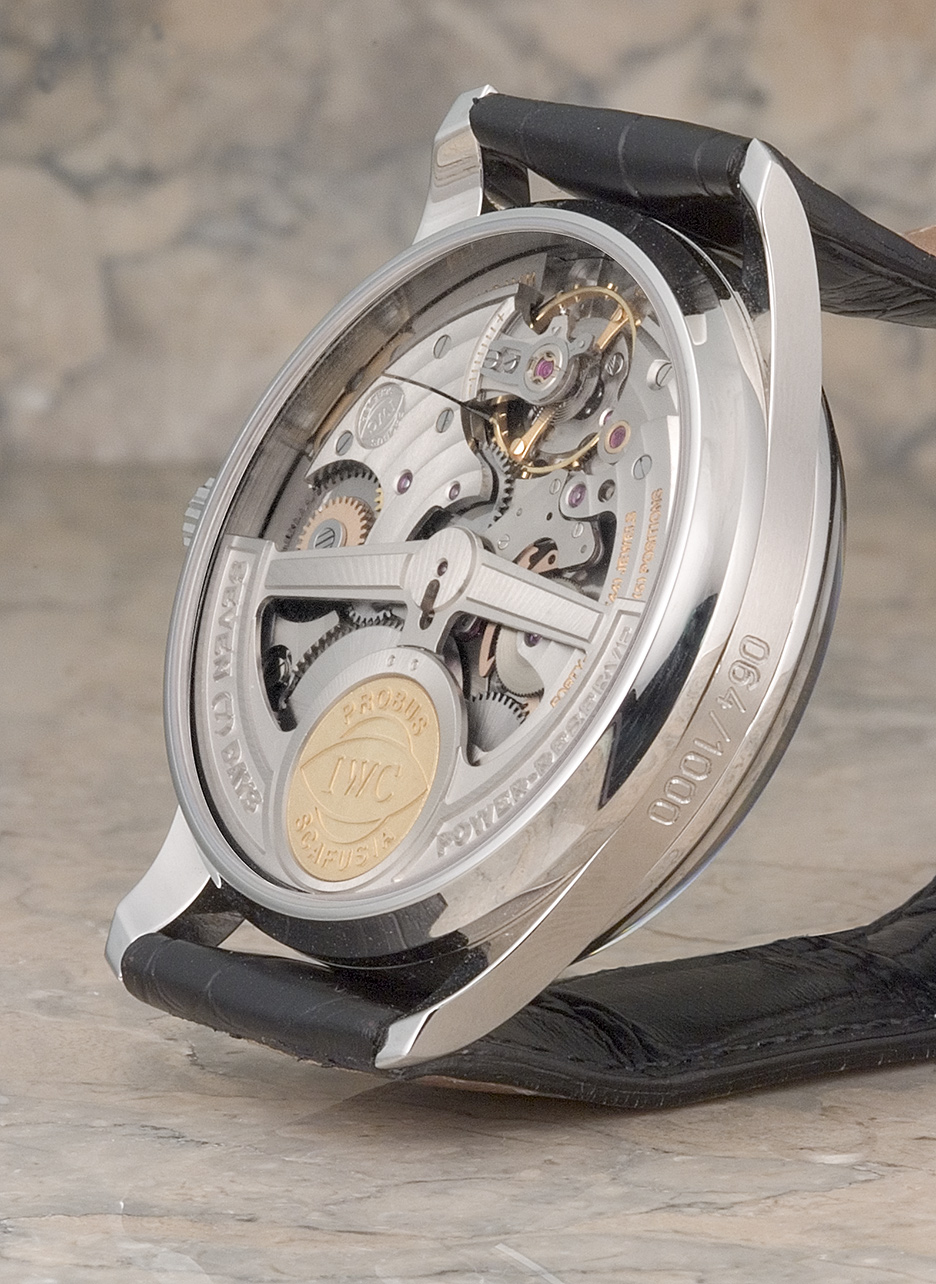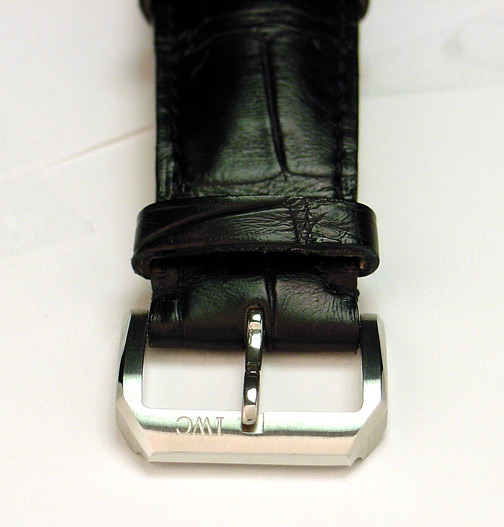 Please check out the rest of my Watch Articles and Pics
I hope you enjoyed this!
SteveG
August 10, 2001

All content Copyright asserted 2003