Citizen automatic dive watch

Here is my other dive watch, a bog-standard Citizen stainless steel, this one purchased second-hand. It is a bit smaller than the equivalent Seiko, and I fitted a Hirsch carbonette rubber strap for comfort. This watch is worth the price of admission just for the novelty of the crown at 8 o'clock.

Although the hands and markers can be pleasantly described as inelegant, the value of their design becomes obvious in the dark. The appalling treatment this watch has received allowed me to dispense with any significant efforts to make it look worthy of such close examination. Any scratches, dents or stains are not to be blamed on the photographer; they are the responsibility of the impolite fellow who deigned to take his "dive watch" swimming at the beach. Value per dollar on this watch is pretty much unbeatable, too.


---
Click the pictures for even larger!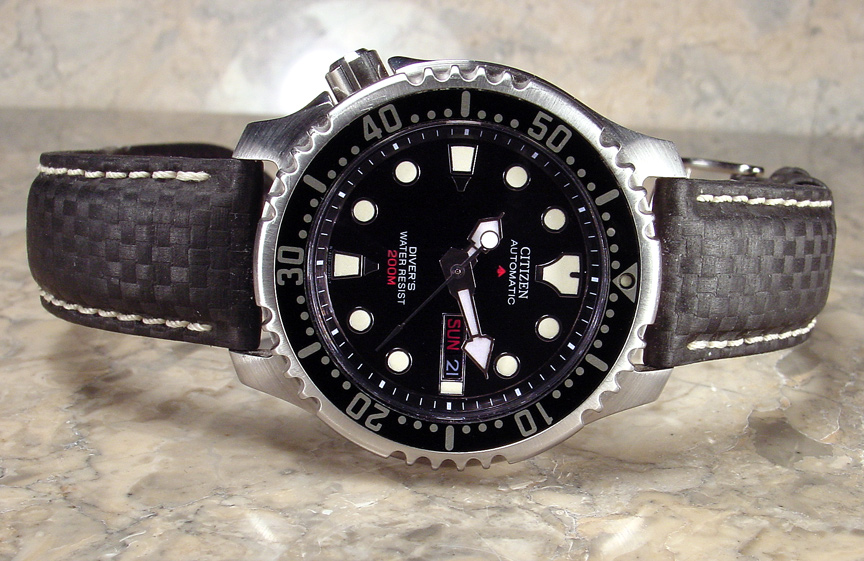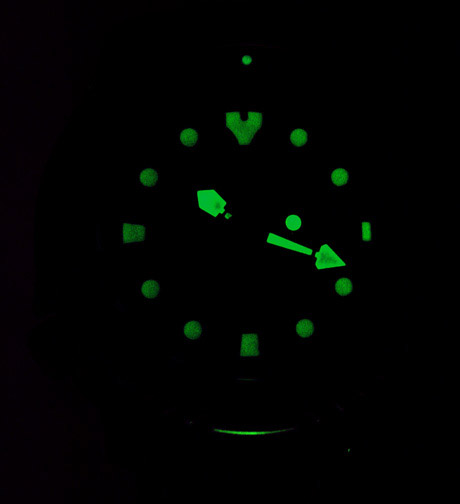 All content Copyright asserted 2003