Minerva 140th Anniversary Watch

This watch watch issued by Minerva in 1998 in an edition of 140 to commemorate the 140th anniversary of the firms's founding in 1858. The special case was designed to house Minerva's caliber 22 pocketwatch movement, which had been out of production for more than 50 years. As one might expect, it beats at 18kbph and incorporates no shock protection for the balance. The movement is appropriately large at over 39mm, requiring the case of 43mm despite the thinness of the bezel. The result is a watch which has a very traditional and formally-styled dial, yet is very large in the current fashion. The big bonus, of course, is that the size is not merely fashion, and that huge, beuatiful pocketwatch movement fills the back side of the case.

A full accounting of the details of the Anniversary watch may be found at Richard Paige's excellent introduction. In this posting I wanted to show some current pictures of this most unusual and rare watch, because I have been dissatisfied with my earlier efforts, as shown in my previous article The quest for #103 -- 19 days in heck, but I preferred to leave that story intact for its presumed entertainment value. If for some reason these pictures seem deceptive as to the size of this watch, bear in mind that the lugs accomodate a 20mm wide strap, rather than the more typical 18mm dress width. For comparison, here is this watch next to a 34mm wide Pythagore I with anniversary dial: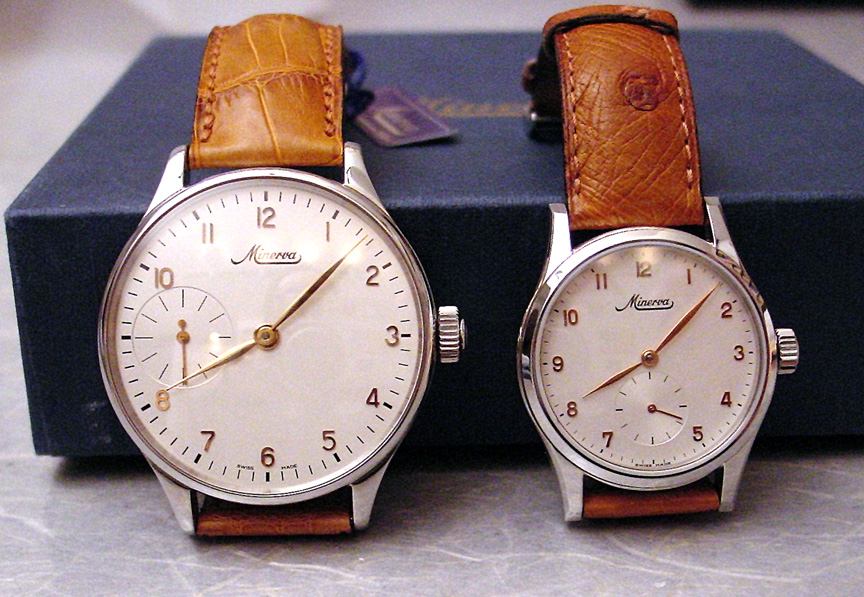 ---
Click the pictures for even larger!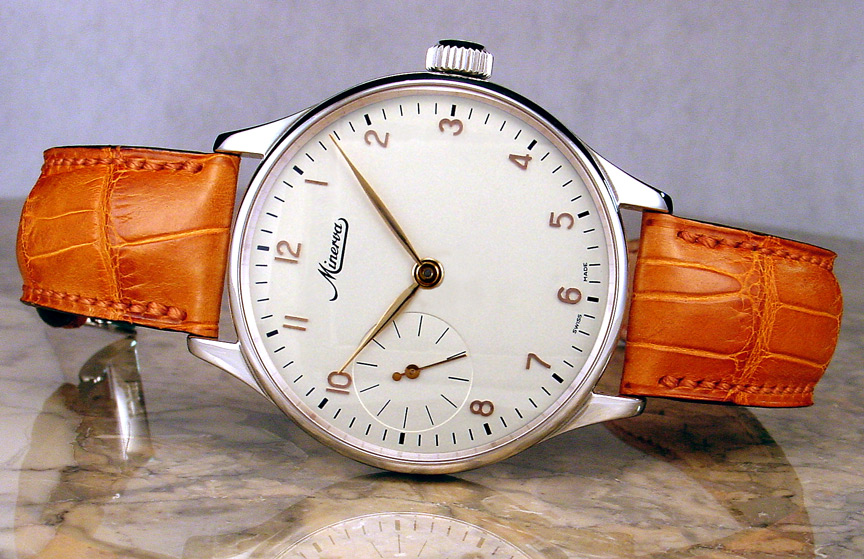 All content Copyright asserted 2003