Urban Jurgensen, Reference 8


Although the makers of the present watch have adopted the name of a historical watchmaker, the current Urban Jurgensen brand is not really a resurrection of a defunct brand (as are, for example, Blancpain, Lange and many others), rather its reference is to an esteemed individual Danish horologer and author of this name, and of some over two centuries ago. The current company is perhaps a decade old, and while the watches may be Danish, the base movements are Swiss. Much like the new brand DeBethune, UJ seems to be in the vanguard of re-inventing the modern mechanical dress watch, and the result is a gracious blending of historical elements and modern materials and proportions. The UJ Reference 8 is 38mm diameter, exclusive of crown, and about 6.5mm thick:




Click most pictures for even larger!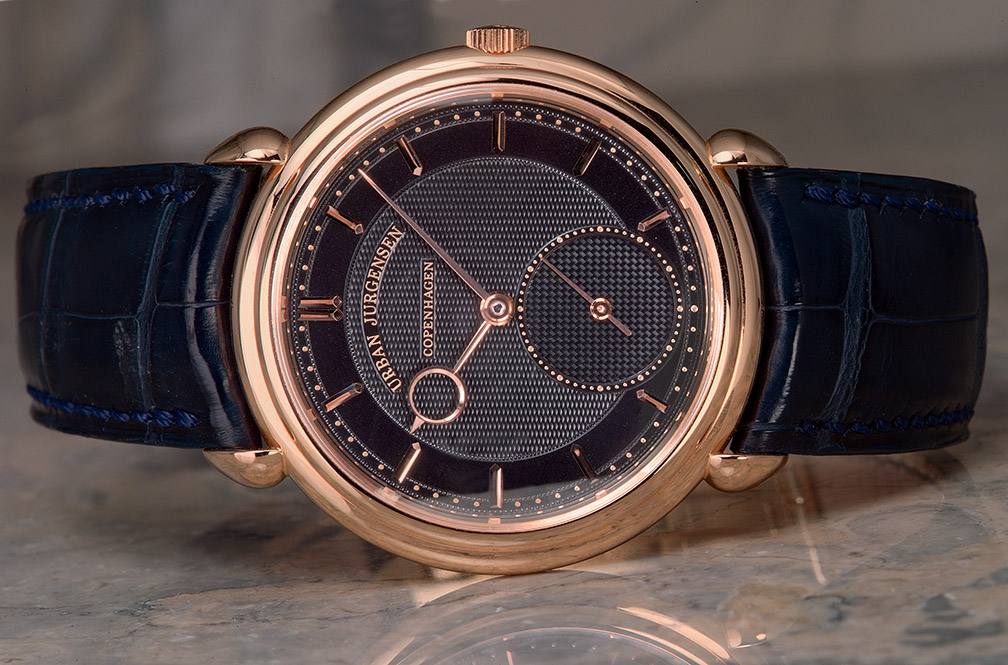 This watch is full of gorgeous details, and the dial presents many of them in a beautifully balanced feast. The chiseled, multi-faceted gold markers accompany incredible, 3-dimensional observatory hands, and are set against a smooth but matte black dial, sporting some of the most elegant guilloche I have ever seen. The patterns are very traditional, but the application is fresh and the whole is supremely elegant. The repeating circles, the length of the hands, and size of the subdial and other elements all speak quietly and harmoniously, but with a richness and depth that demands attention.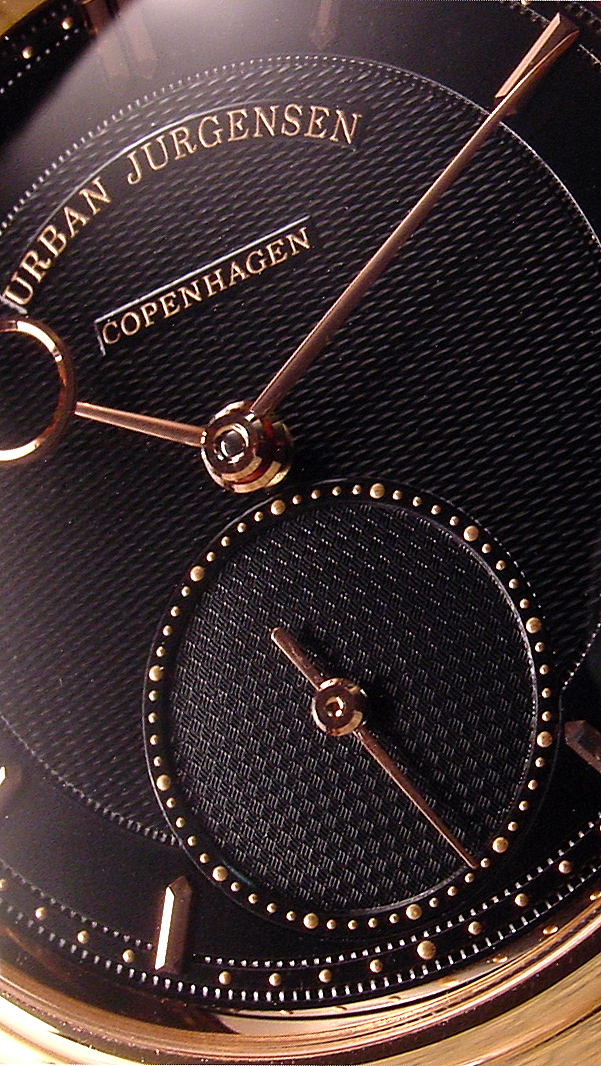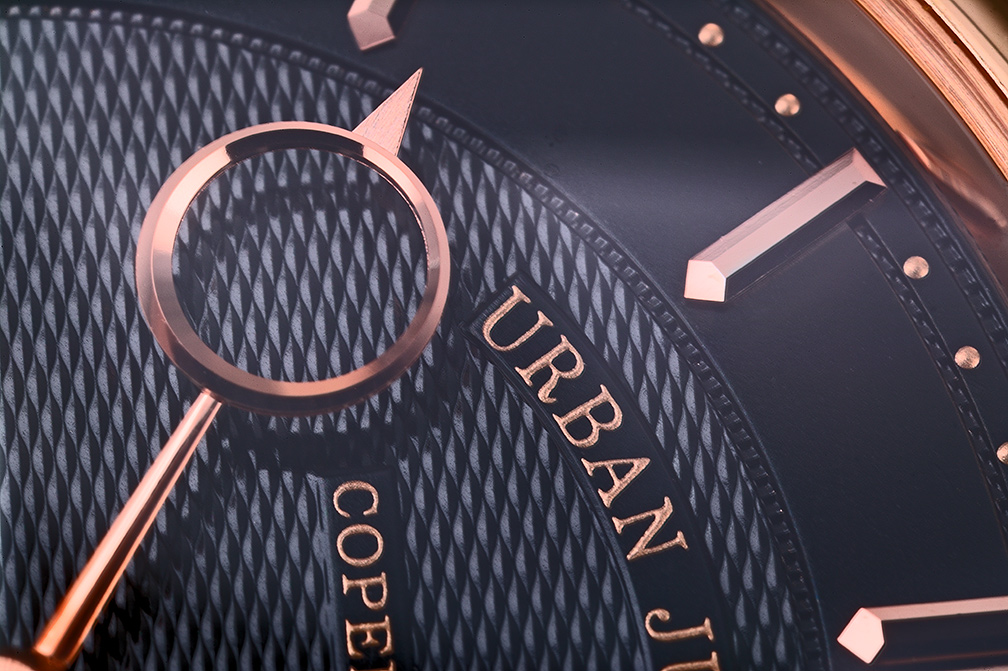 While UJ's highly complicated watches incorporate many unique features and considerable in-house watchmaking, their simpler offerings are built around very high quality commercial ebauches. The Reference 8 begins as a Frederic Piguet automatic movement, and while it s not the main highlight of this watch, it is beautifully finished to a very high standard befitting its surroundings: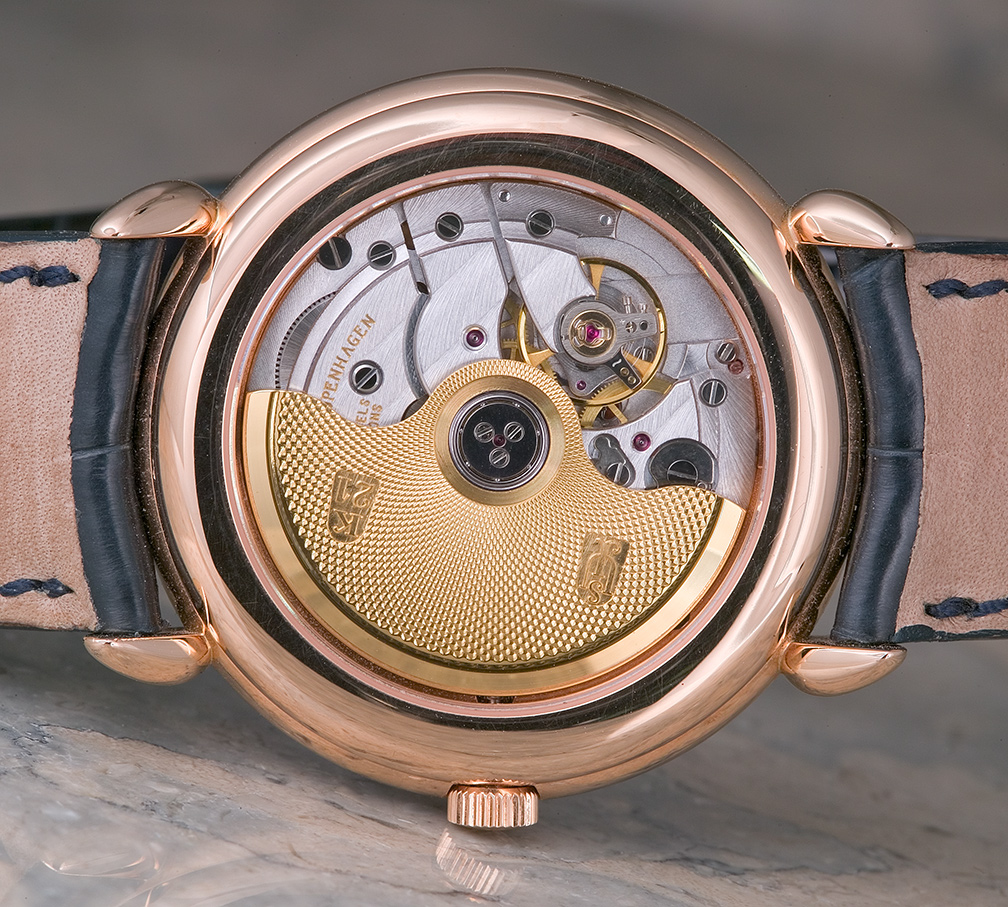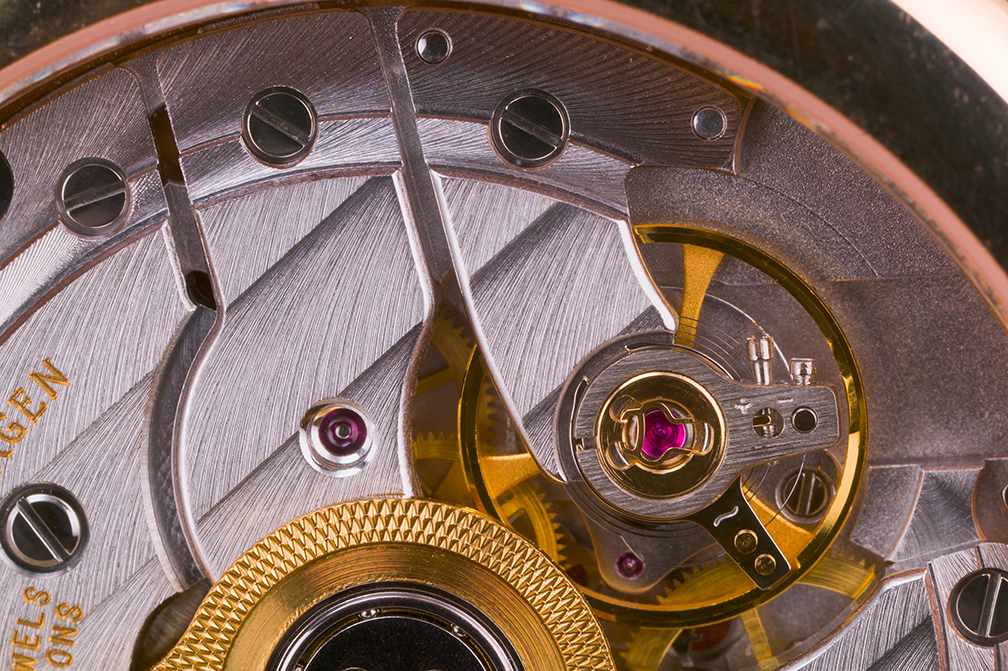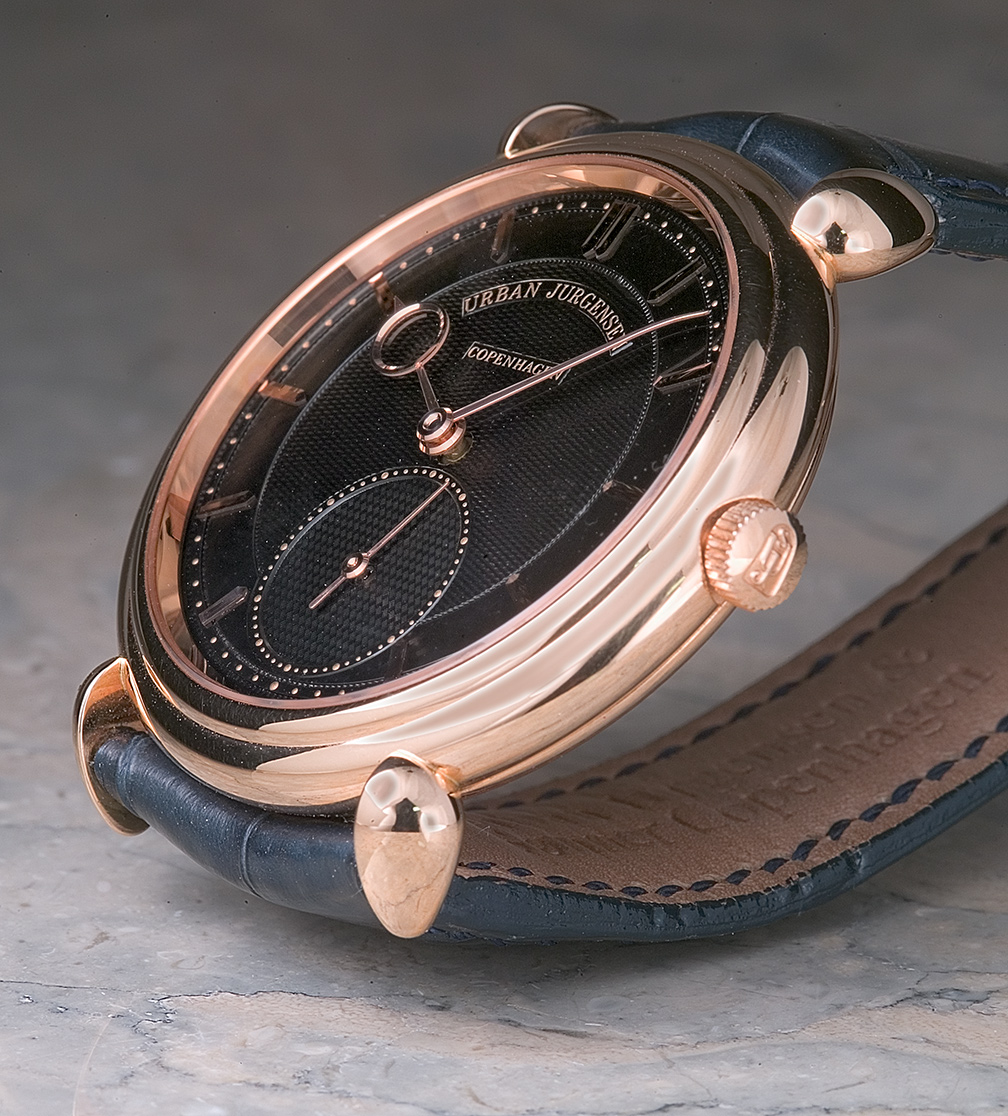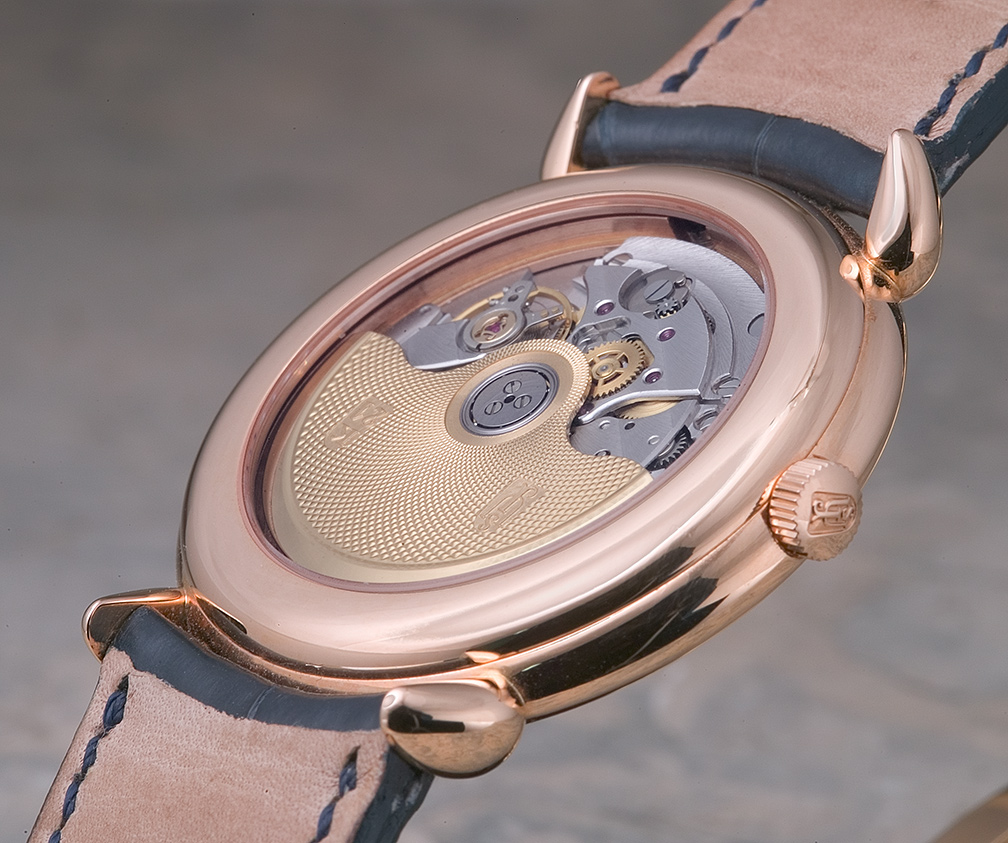 The UJ8 design is all about details, and these are near-perfection! The recessed and hallmarked crown: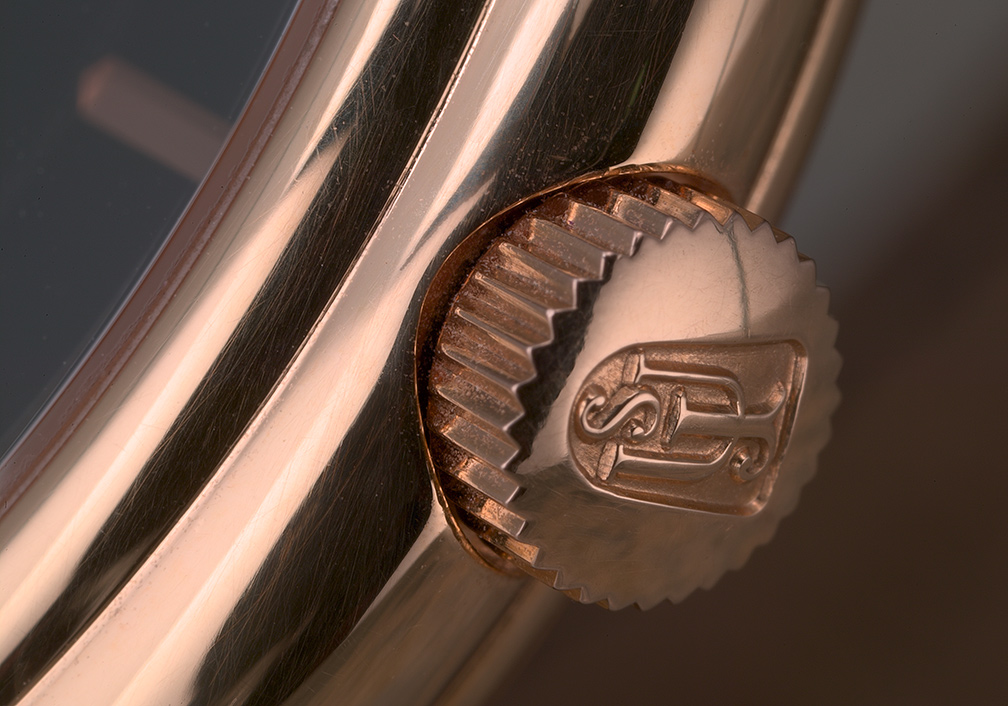 The incredibly sensuous lugs: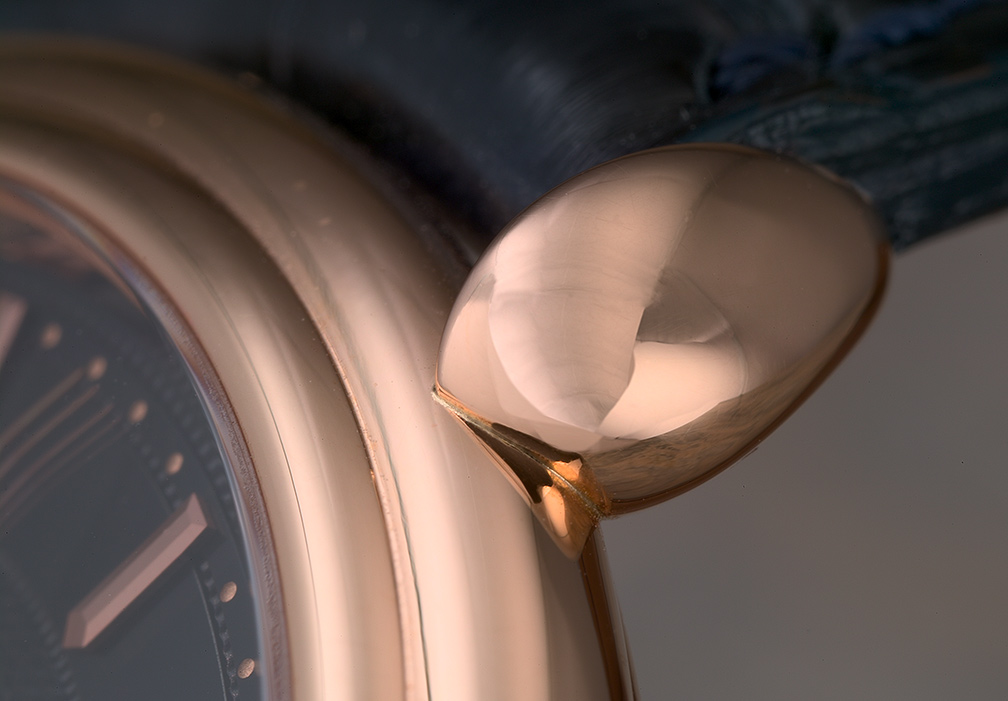 The gorgeous and functional clasp: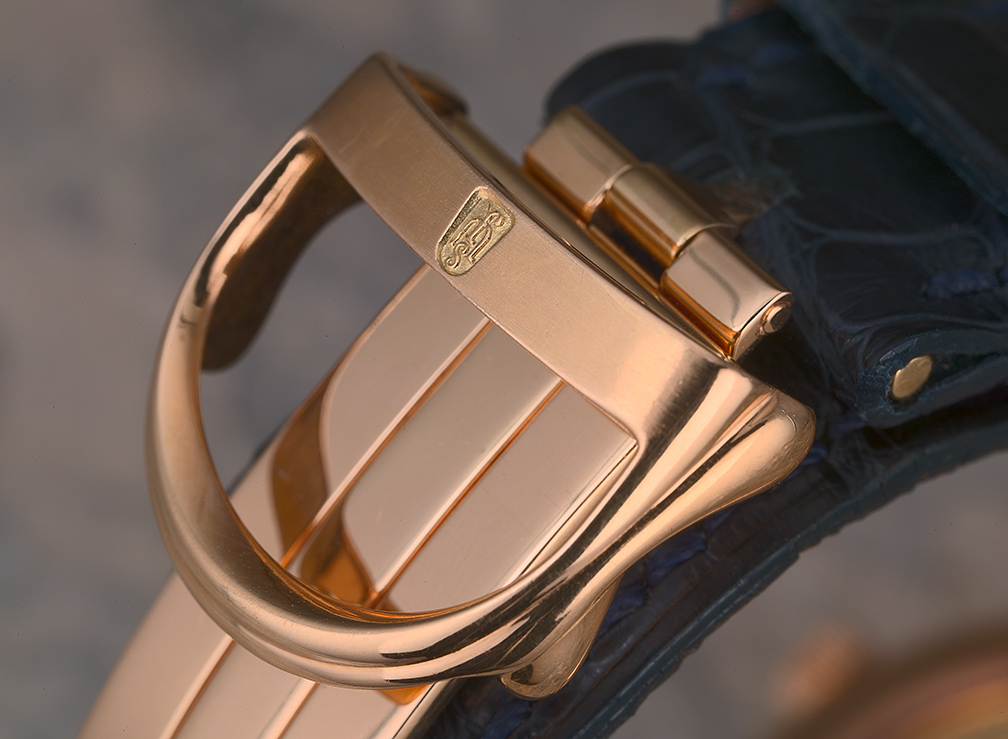 You might notice there is not a screw or rivet in sight!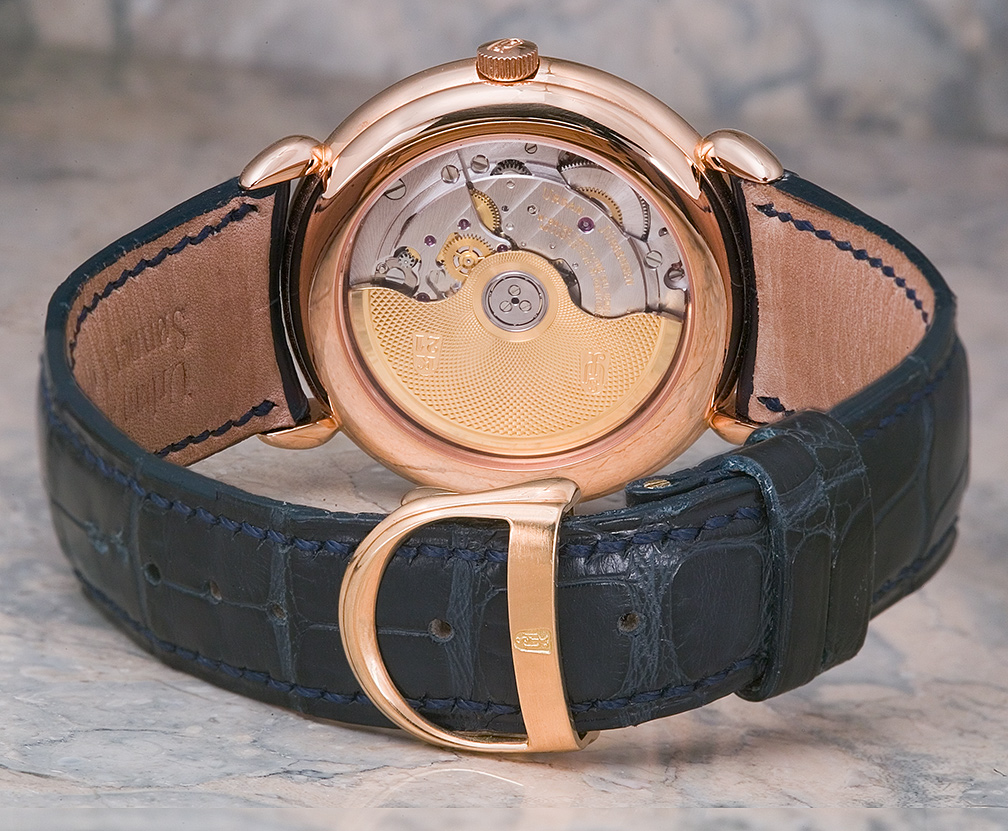 Please check out the rest of my watch Articles and pics:

I hope you enjoyed this!

SteveG
February 18, 2006



All content Copyright asserted 2003, 2004, 2005, 2006