Lemania Swedish Air Force, Cal. 2225, Circa 1957

Besides being a very handsome and well-executed military watch, this particular model by Lemania features a distinctive control: the button above the crown is depressed and immediately the movement stops, the seconds-hand is rotated back to 12 o'clock (flyback function), and the crown is extended for setting! While many military watches will stop the hands when the crown is pulled (hacking), the flyback creates the optimum condition to set an exact time, or to synchronize several watches precisely. Some forty years later, the reborn Lange und Sohne would offer this same capability in their 'Sax-0-Mat' line.

Close examination reveals that this is a very high quality watch. The asymmetric case is heavy stainless steel, usefully and beautifully brushed, and 40mm across, exclusive of crown. The right side's subtly wider shoulder below the bezel allows the crown to be partially recessed, and provides some protection for the pusher. The dial is glossy black, with proper luminous Arabic numerals and hands, and some of the finest and crispest printing I have seen on a vintage watch. The whole package is simple and functional, and also attractive and pleasant to wear.


---
Click the pictures for even larger!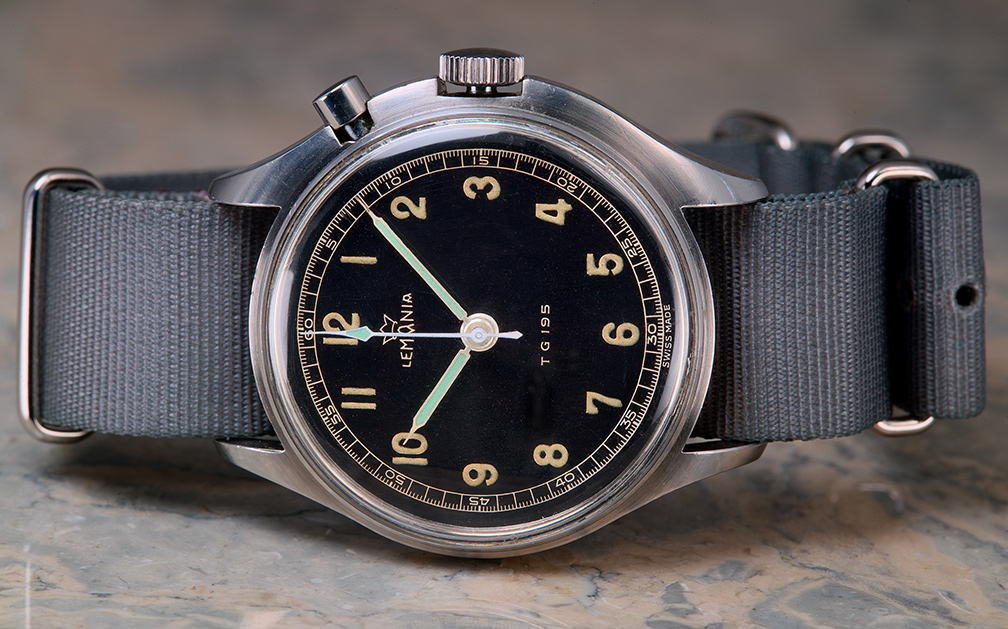 The use of the Three Crowns as a Swedish symbol traces back some seven centuries!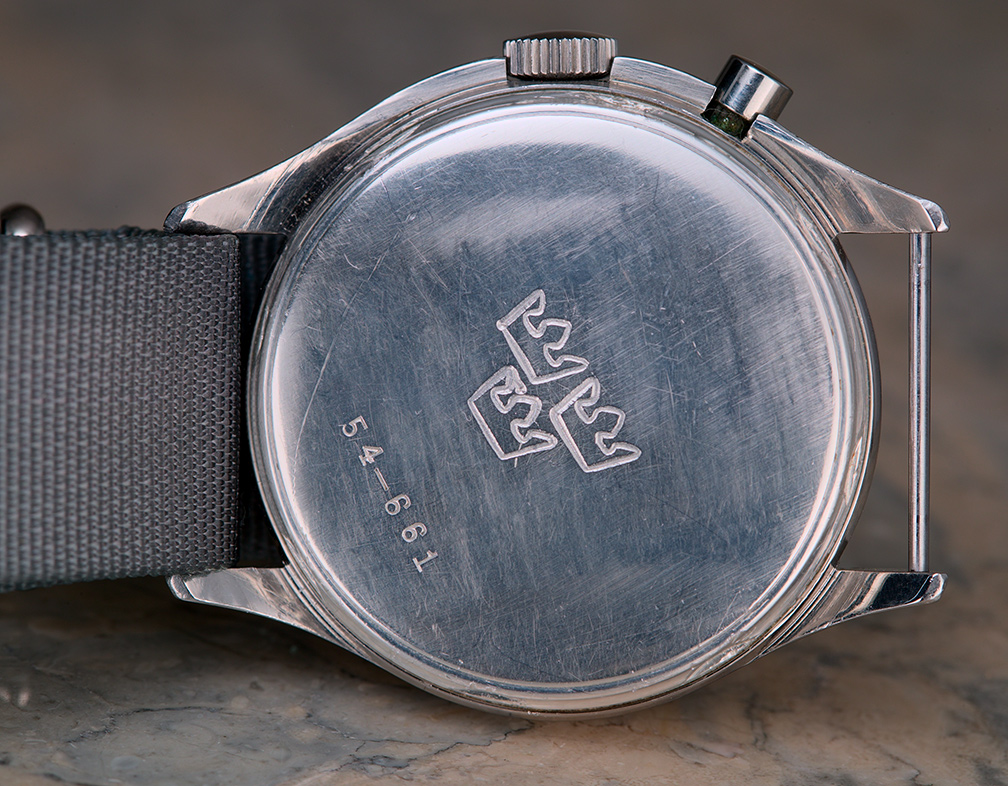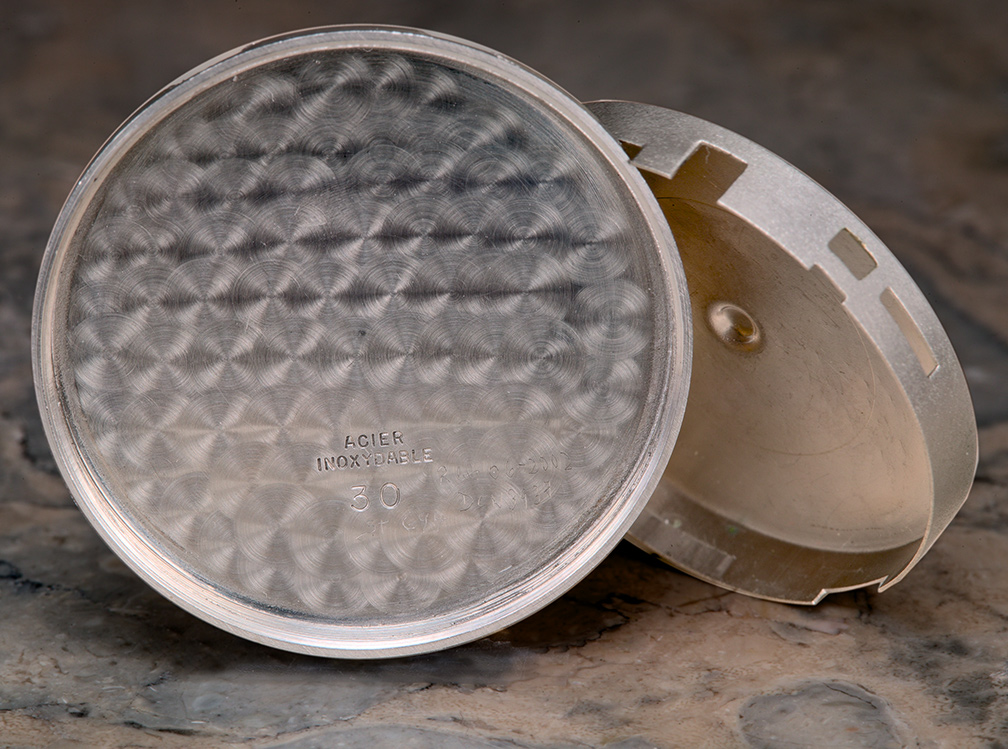 The 16-jewel movement is a unique adaptation of Lemania's very highly-regarded 2220 flyback chronograph, a movement originating in the 1930s as the 15CHT, and still used by the British military some thirty years later! Apparently the constant seconds and chronograph minute counter mechanisms have been stripped, and the train altered so that the large chronograph seconds-hand runs constantly, while retaining the flyback function. All of these are large (15 lignes, about 34mm diameter) and robust movements, with exceptionally fine functional finish, and feature Breguet blued-steel hairsprings. The bridges are smooth and the wheels are quite fine, with clean teeth and beveled rim and arms. I have not seen (other than the Sax-0-Mat) any other watch offering this type of flyback feature for the main time-telling hands; certainly this unusual movement and the asymmetric case designed to accomodate it must cost a great deal more than their ordinary equivalents, and only a significant customer commission would justify their production.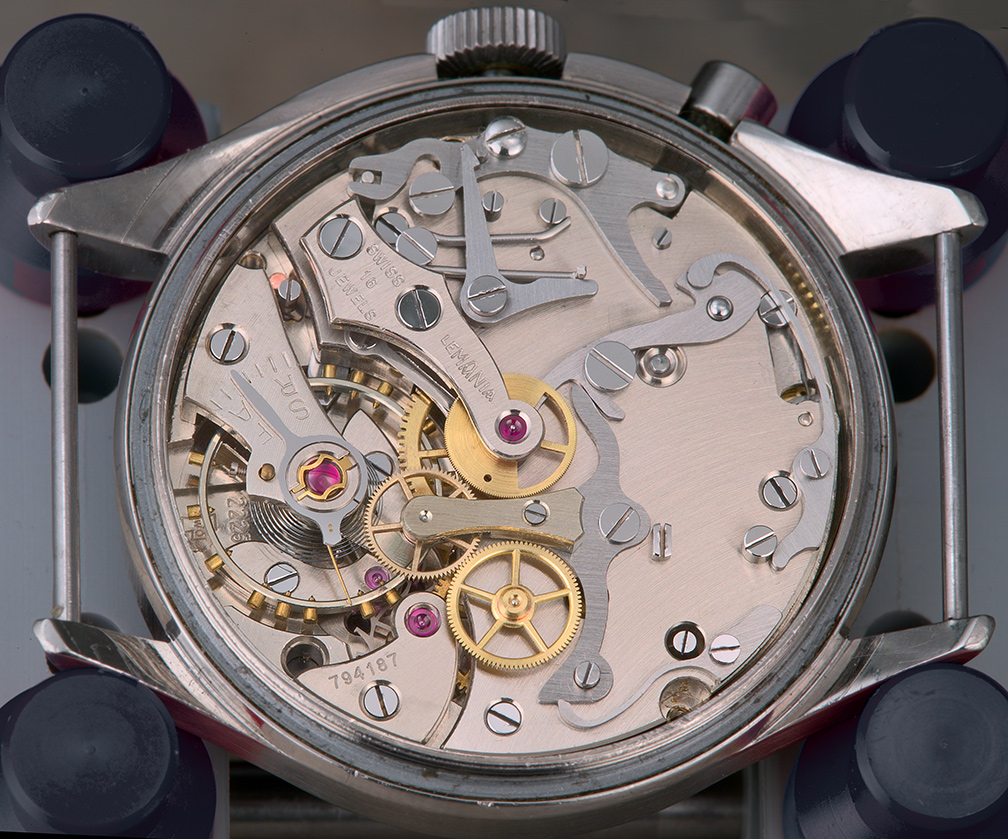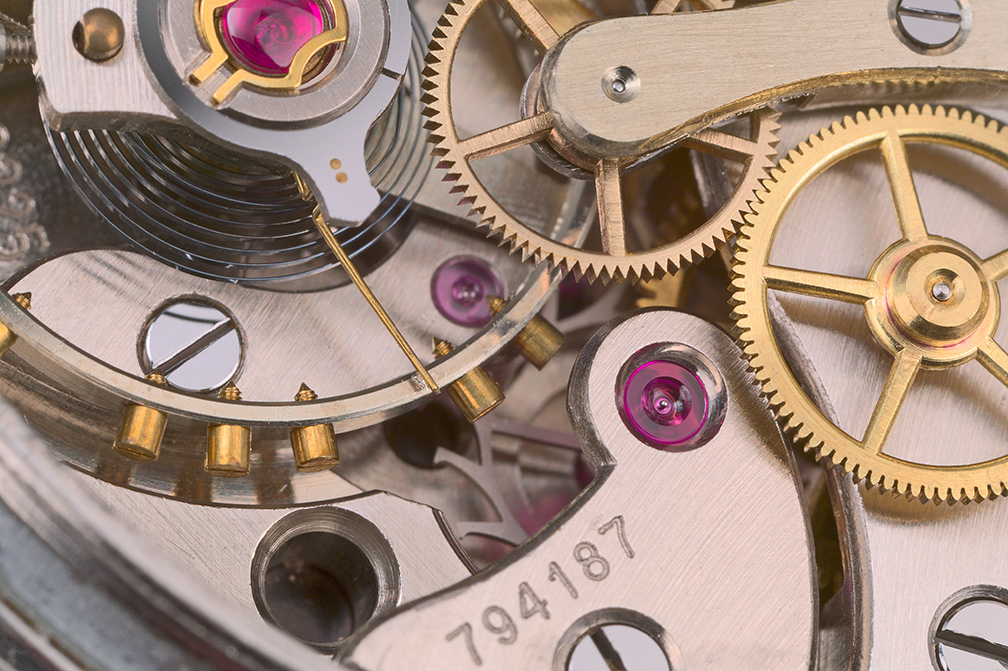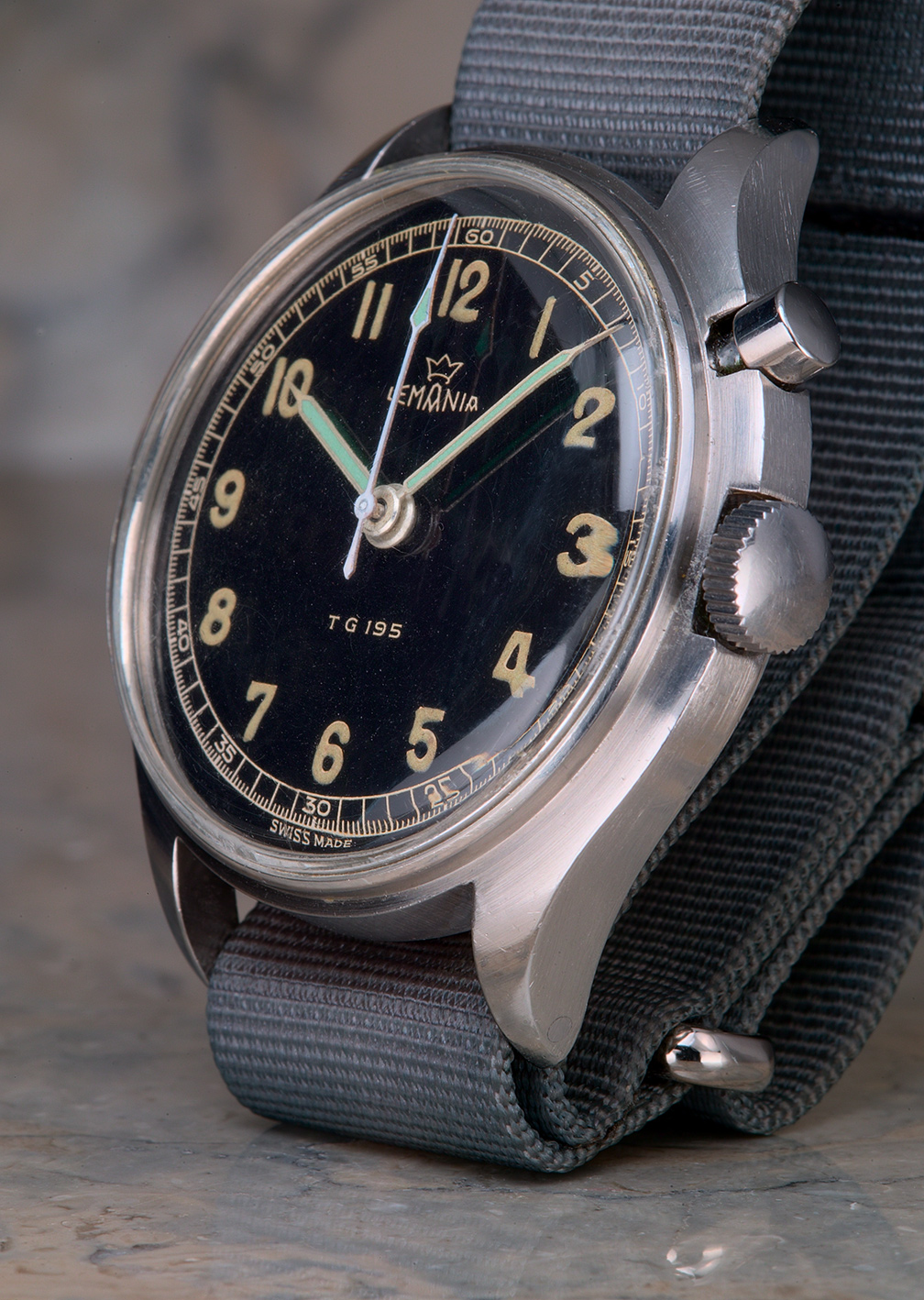 All content Copyright asserted 2003, 2004, 2005