Smiths W10, Cal. 89

As recounted by Barrie's Virtual Clock Museum , the company which produced this watch was started by Samuel Smith in 1851, as a maker and vendor of watches, clocks and instruments. By the 1910s the company had expanded into supplying the exploding motor car trade, and then military aircraft. Over the ensuing decades more business combinations occurred, resulting eventually in the conglomerate separating into timekeeping, automotive and aviation companies. While the latter two have survived in various forms, by the early 1970s the timekeeping business became untenable.

As most ably explained by Bob at broadarrow.net , Smiths supplied watches to the British armed forces from the 1950s, and the W10 model was issued during the late 1960s and early 1970s. Despite several centuries of distinguished watchmaking, by the time Smiths closed soon thereafter it had become the only maker of serial-production watches in the UK, and the caliber 89 was the last manufactured British watch movement.

The W10 is a genuine military-issue watch in very much the style of the late 1940s Mark XI aviators' watches. The design is almost entirely historical, and it obviously complies with the updated military specifications of its own era. Because it is some 20 or so years younger than its earlier brothers, and probably because the advent of quartz-controlled watches relegated so many mechanical timepieces to drawers and cabinets, the W10s are often available in very nice surface and working condition. This, plus the presence of a shockproofed balance and decent supply of spare parts makes the W10 easier to wear with less worry. Like the original Ministry of Defense watches, the dial is matte black, with white Arabic numerals and luminous indices and hands. It has center seconds which are stopped by pulling the crown and is very readable. The case is 36mm diameter exclusive of crown, and a shade over 11mm thick including the acrylic crystal. In all, this Smiths is a fine keepsake and historical endstone, and a genuinely usable military-issue timepiece.


---
Click the pictures for even larger!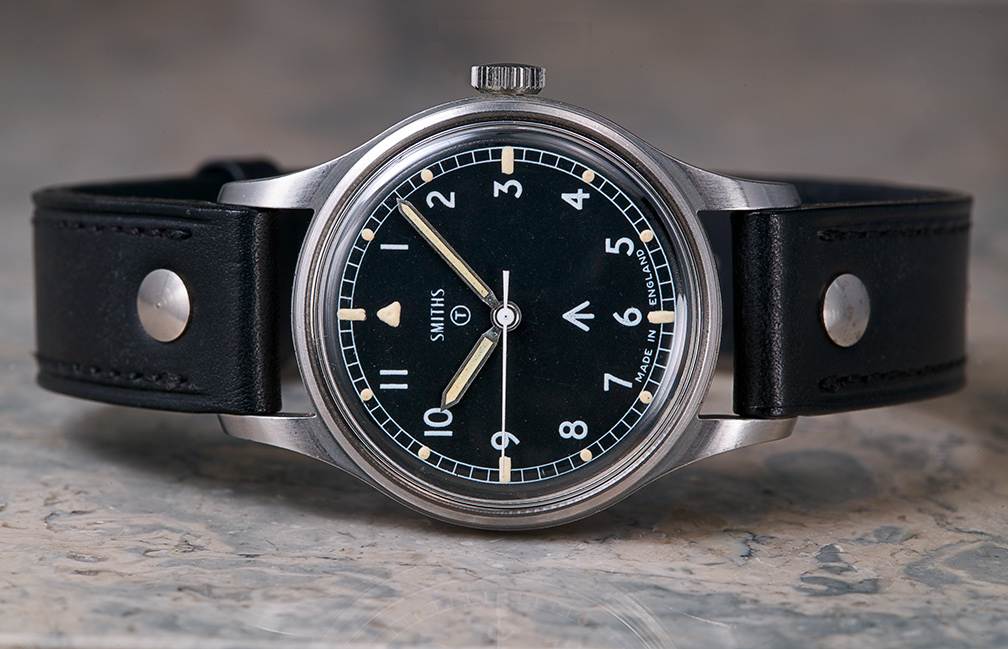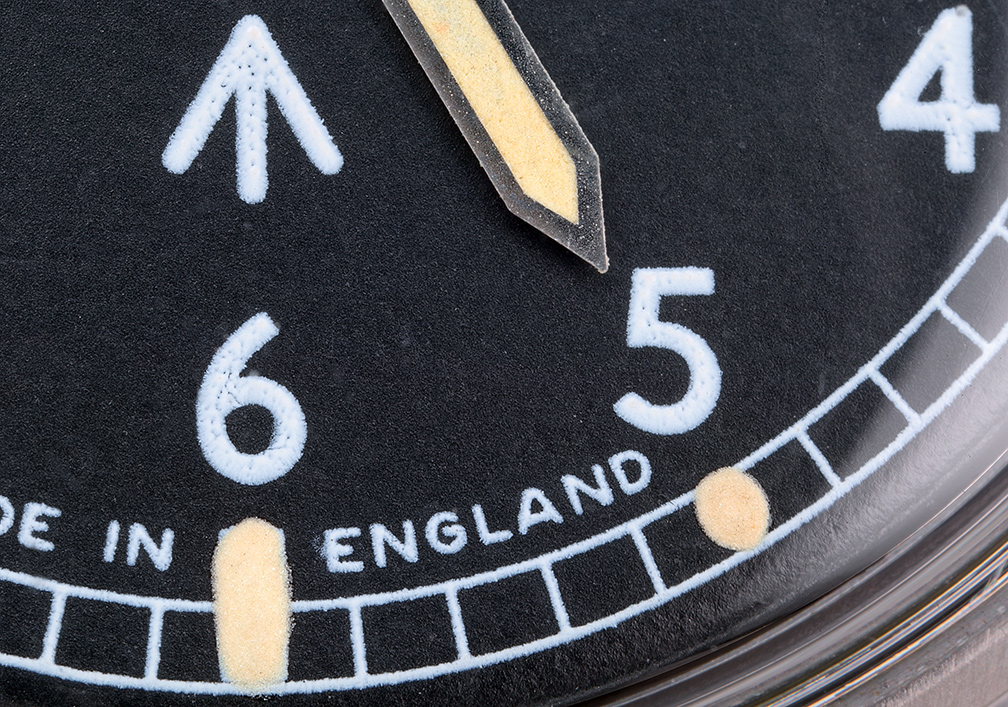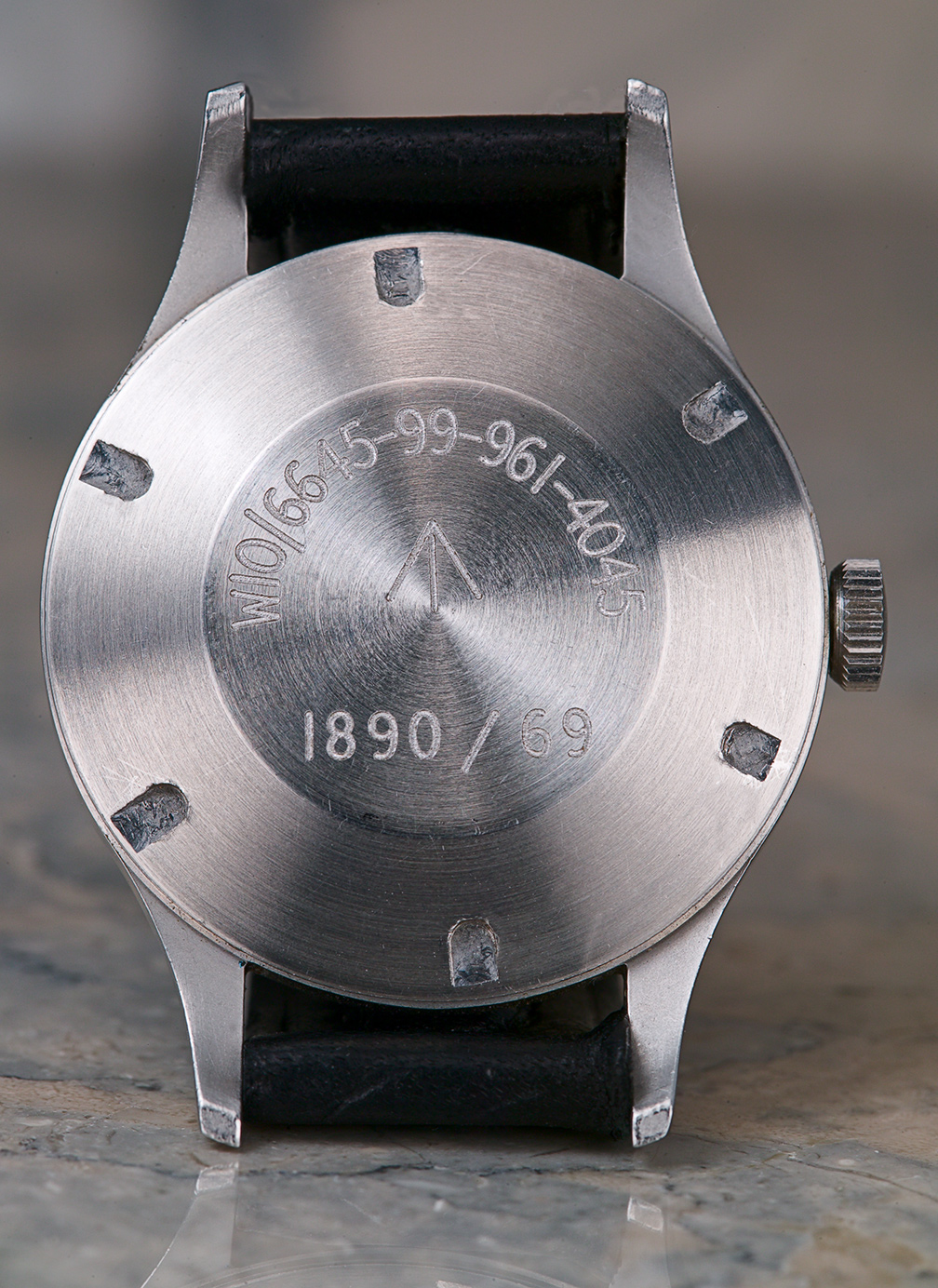 The elegant bridge in the middle supports the center seconds, and it is robust and properly jeweled. The entire movement sports a beautiful frosted gilt finish.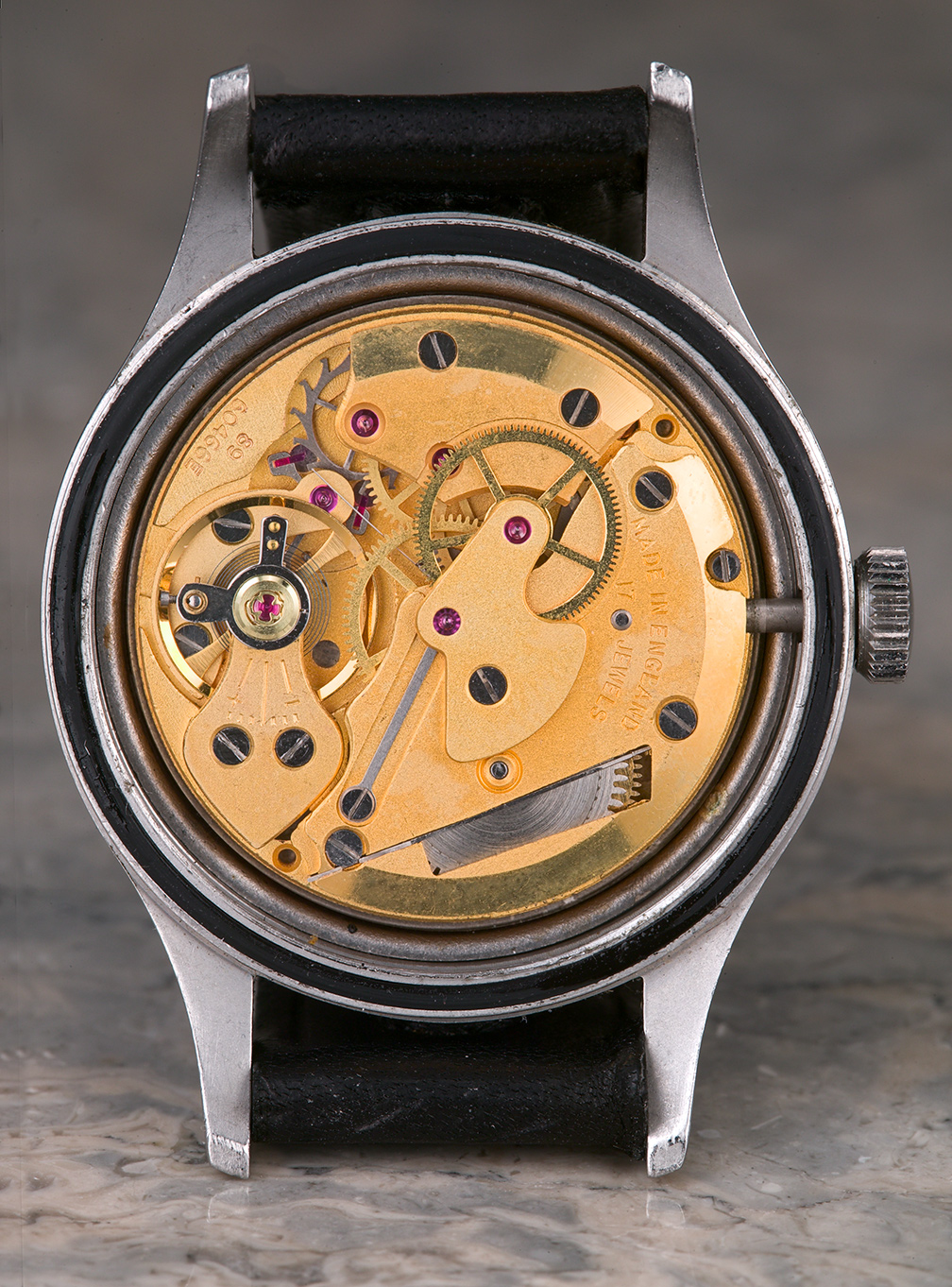 The smooth balance wheel and shockproofed staff are signs this is a modern movement, and the thin spring seen above the escape wheel and anchor stops the balance when the crown is pulled.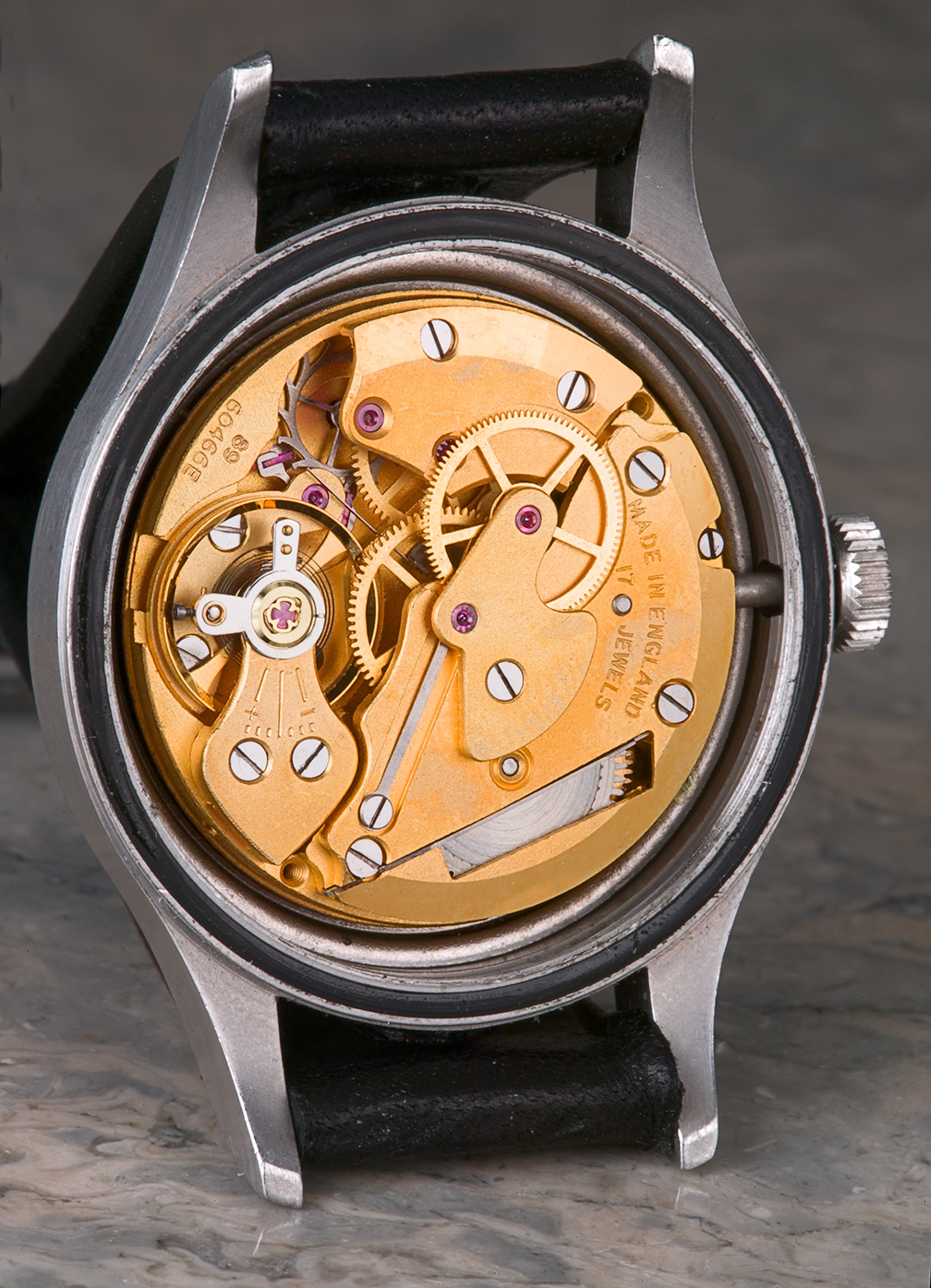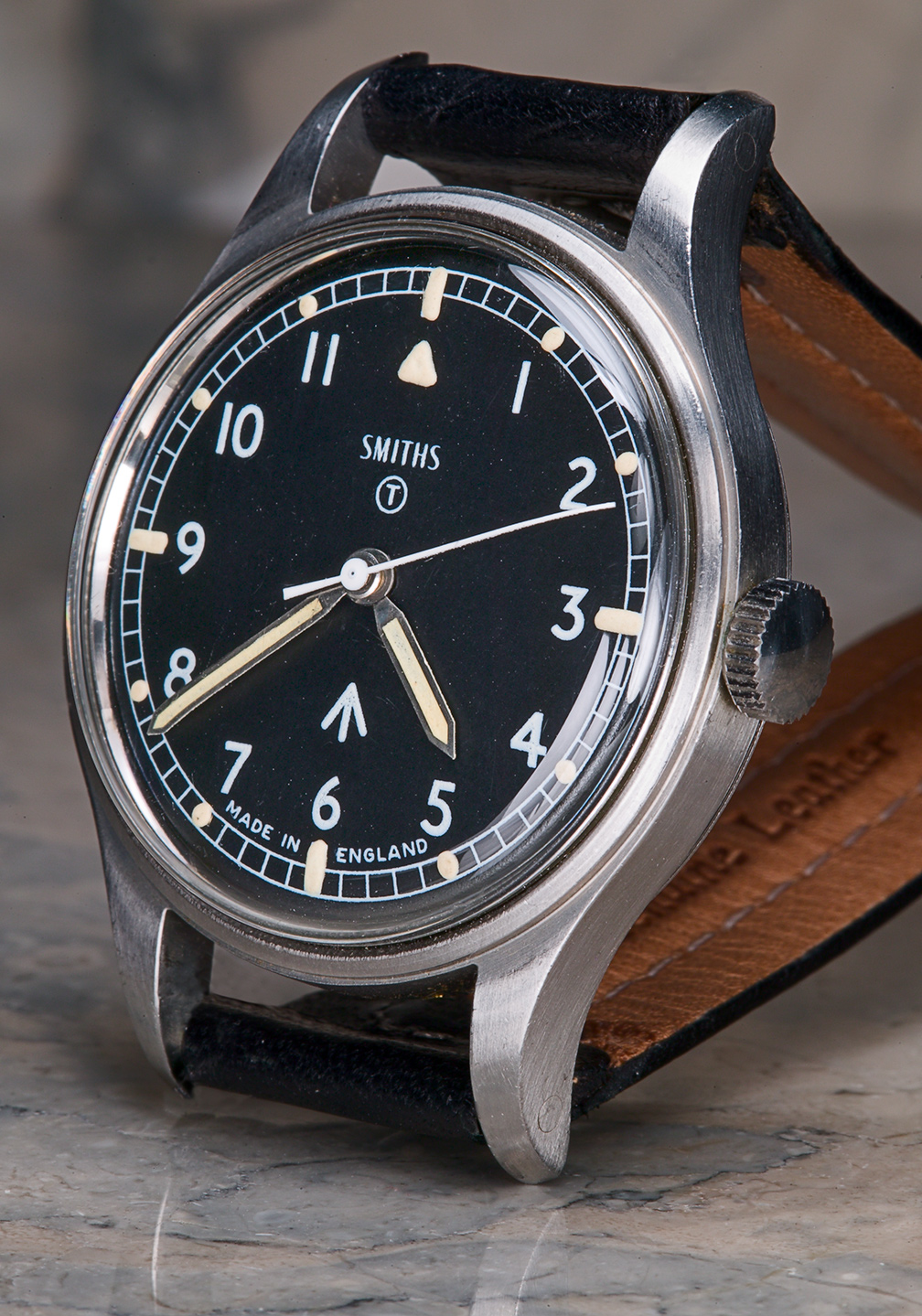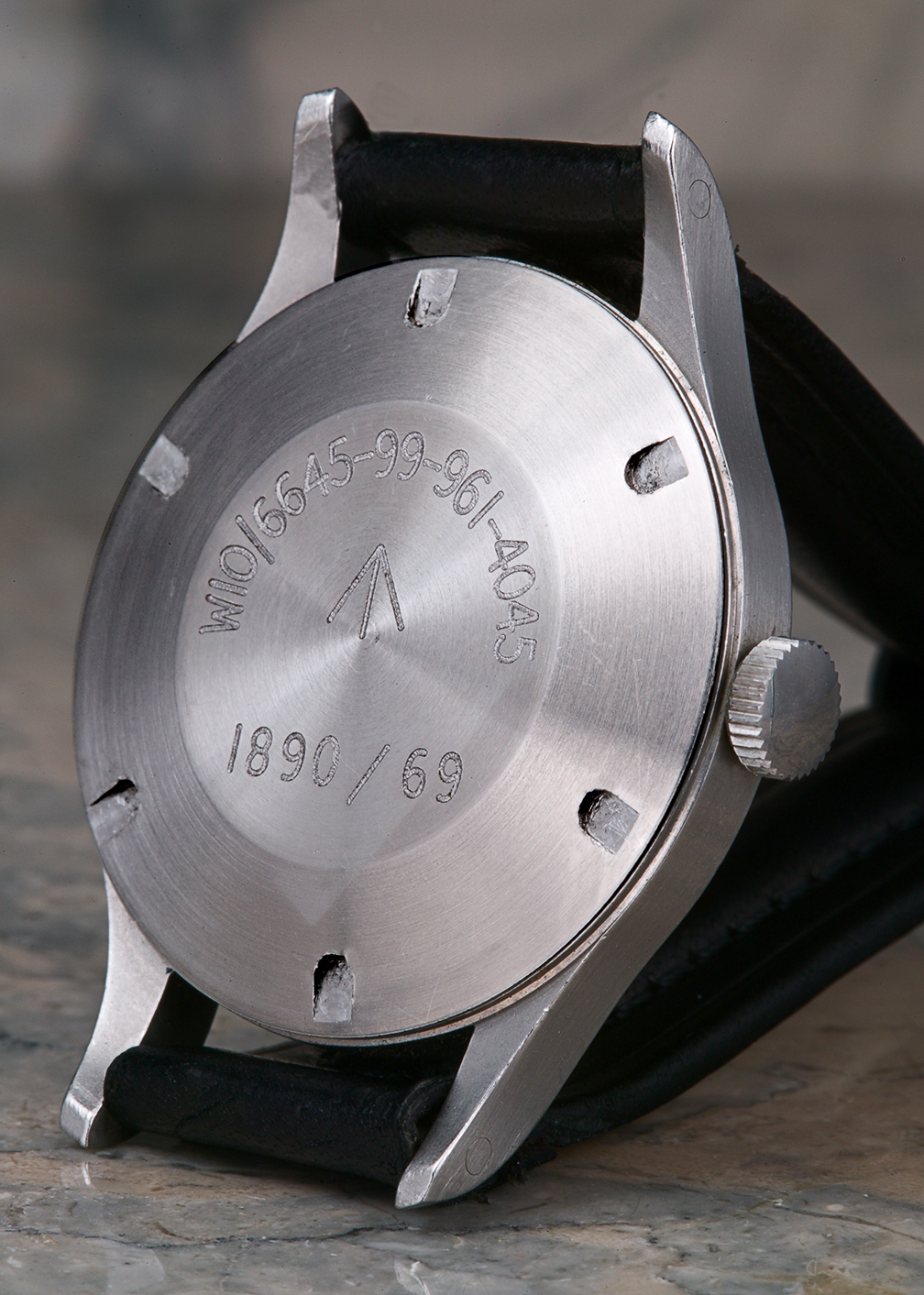 All content Copyright asserted 2003, 2004, 2005