JLC Chronographe,Retrograde minutes, Cal. 829

In 1991 Jaeger-LeCoultre celebrated the 60th anniversary of the introduction of their remarkable Reverso watches with the release of the first of 6 special models, each in an 18k pink gold-cased limited edition of 500 pieces, and each carrying a new movement unique to that series. They were:

The 60ème (1991)
Tourbillon (1993)
Répétition Minutes (1994)
Chronographe (1996)
Geographique (1998)
Quantième Perpétuel (2000)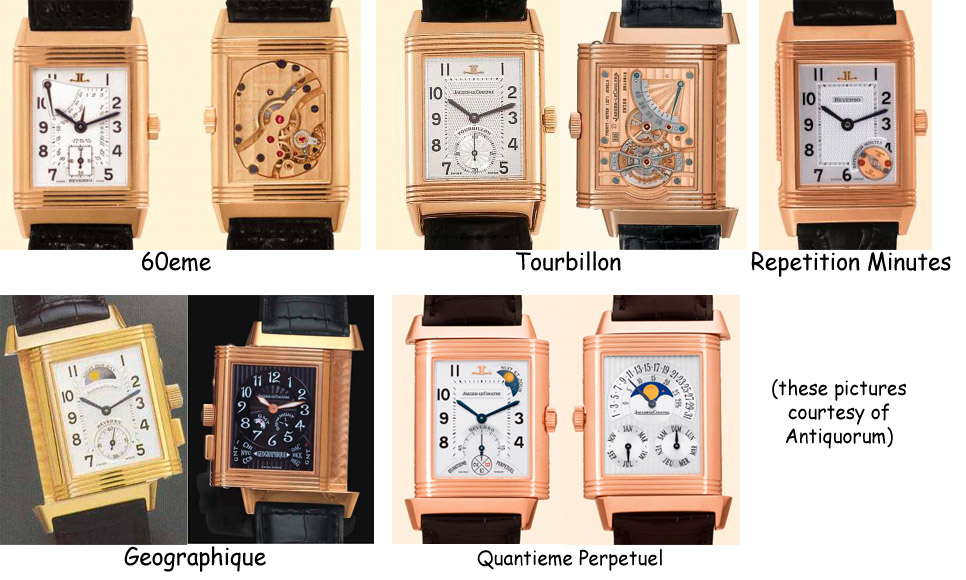 In addition to the above attributes, each was of course of the aesthetically unique (and creatively challenging) rectangular shape, and exploited the Reverso's flip-ability, in these manners:

60eme: Front: time with sub-seconds, date, power reserve. Back: display of movement constructed of 14k pink gold. Also: introduction of the modern Grande Taille (large size) Reverso case.
Tourbillon: Front: time with sub-seconds. Back: Tourbillon under steel bridge, power reserve.
Répétition Minutes: Front: time, aperture at 5 o'clock displaying governor. Back: plain polished.
Geographique: Front: time with sub-seconds, day/night indicator with graphic of the sun and moon. Back: independent time and day/night indication, GMT +/- indicator, two apertures with wheels showing cities corresponding to GMT+ and GMT-.
Quantième Perpétuel: Front: time with sub-seconds, day/night indicator with graphic of the sun and moon, leap year. Back: month, day, date, moonphase.


---




The 1996 Chronographe is of the Reversos' then-newish GT-size case (since relegated to midsize by their gargantuan XGT models); the functional watch itself being 30.5mm high by 26mm wide and 9mm thick, but a full 42mm high including the holder and squarish lugs. As the lug extensions are stubby and quite wide, the visual area of the watch is some 350 square millimeters, equivalent to that of a round watch 37.5mm diameter. This is very similar to that of JLC's (then) own round Master-series watches, and a perfect modern dress size. Because of the chronograph pushers, JLC has provided an extra large, and in my opinion very attractive, crown.

The dial design is largely straightforward Reverso, guillocheed and black printed on a brushed silver background, with the date at 6 o'clock and blued sword hands, all beautifully executed. Also there is a special gold flag showing MARCHE (going) or ARRET (stopped) to indicate the status of the chronograph which is displayed on the reverse. Even apart from its distinctive and complicated functioning, the reverse of the 829 is a fabulous riot of shapes and color: bright pink Geneva-striped plates speckled with deep blue screws and hands, transparent rubies and gold wheels, all shot through with cutouts allowing a view of the brushed and polished steel mechanism! I am unaware of any other chronograph which provides such a stunning show to accompany the chronograph indicators. Reminiscent of the Reverso Art Deco with its skeletonized and engraved movement, the view on the flip side almost makes the timekeeping function of the watch superfluous.

Technically this particular chronograph design is apparently quite challenging; some 317 parts are manuevered into a smallish rectagular space only 4.6mm thick. In addition to providing the standard chronograph functions, it must accomodate the instantaneous-flyback retrograde minutes, and the unusual running indicator for the dial side. Although it all works perfectly and smoothly, my understanding of how all this is accomplished is limited. Fortunately, despite production of the 1996 Chronographe and its movement being limited to the orignal 500 pieces (the later Gran'Sport chronograph uses a related, but different movement), no less than four excellent and enthusiastic articles have been posted about this watch. Evitzee writes beautifully about his experience with this watch here and here , while Jaw provides a wonderfully illustrated technical article, and authoratative historical background.




---
Click the pictures for even larger!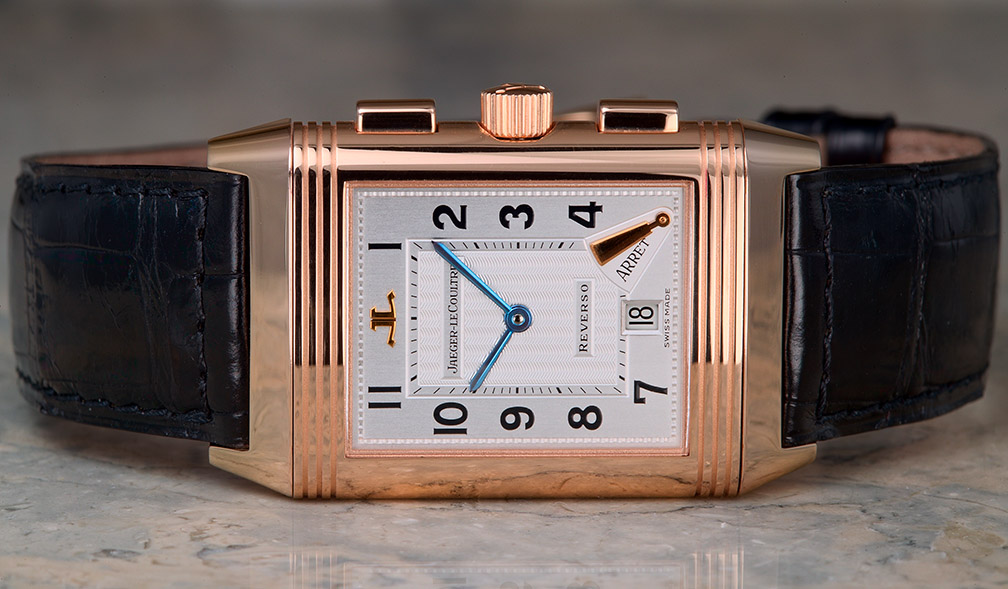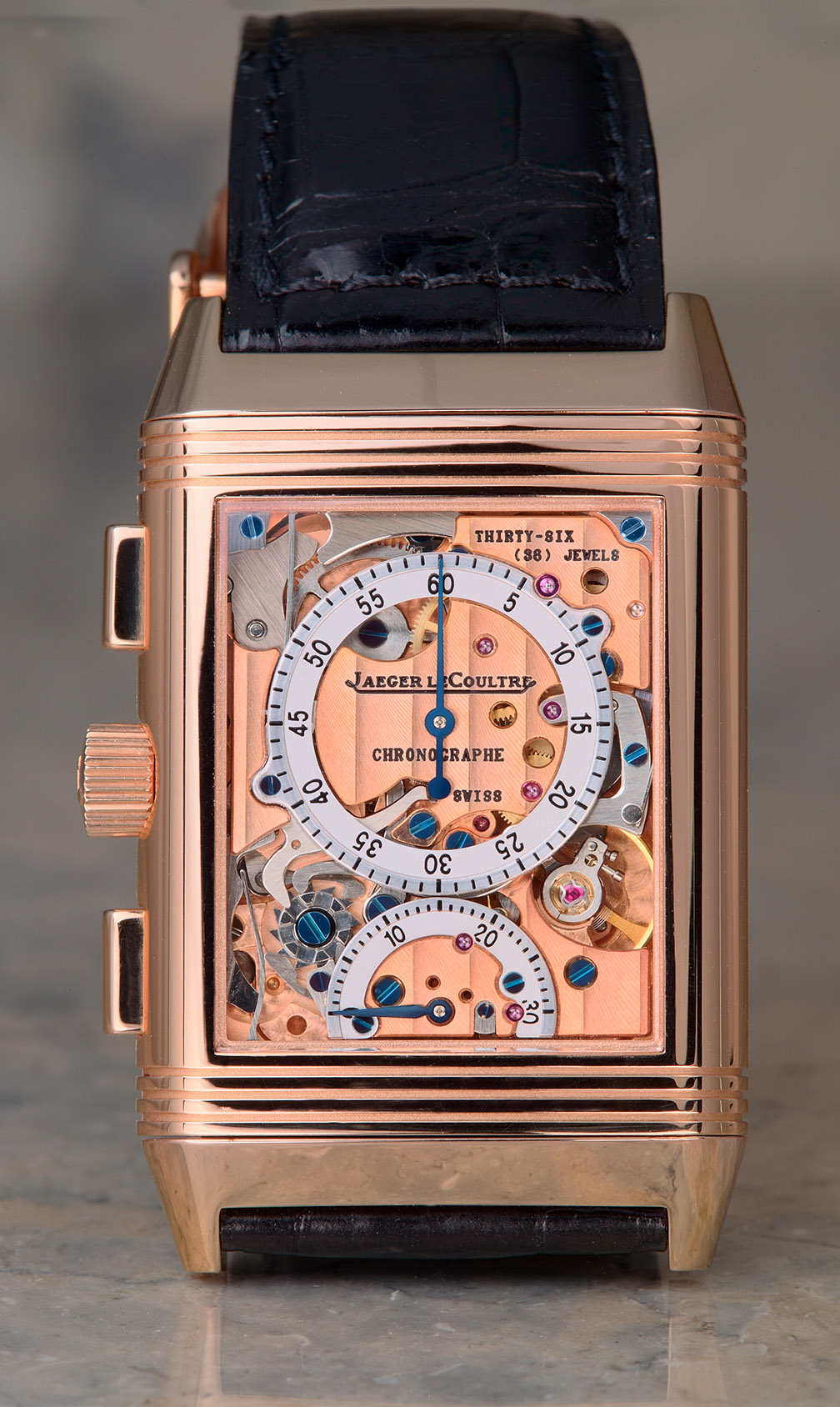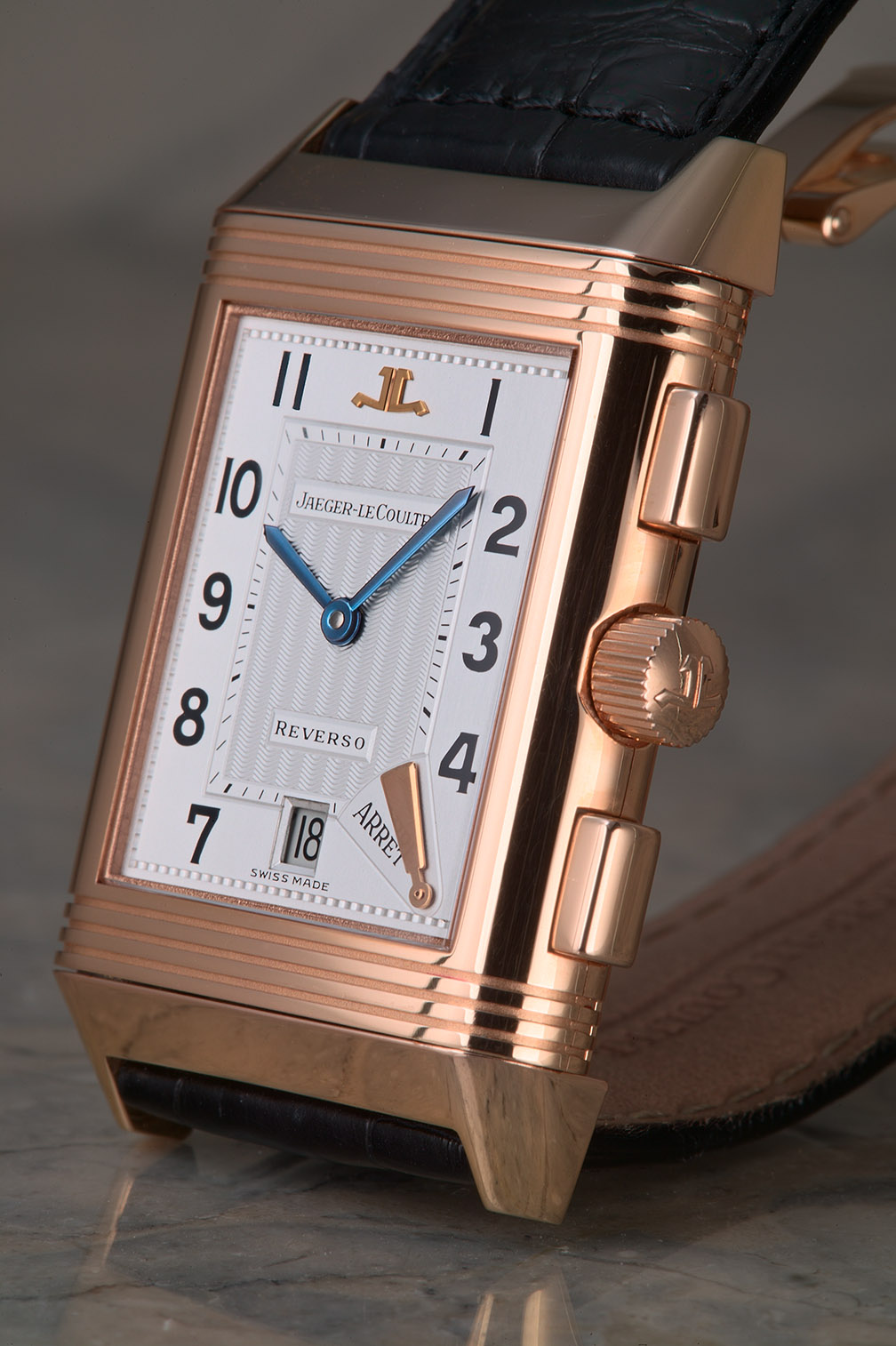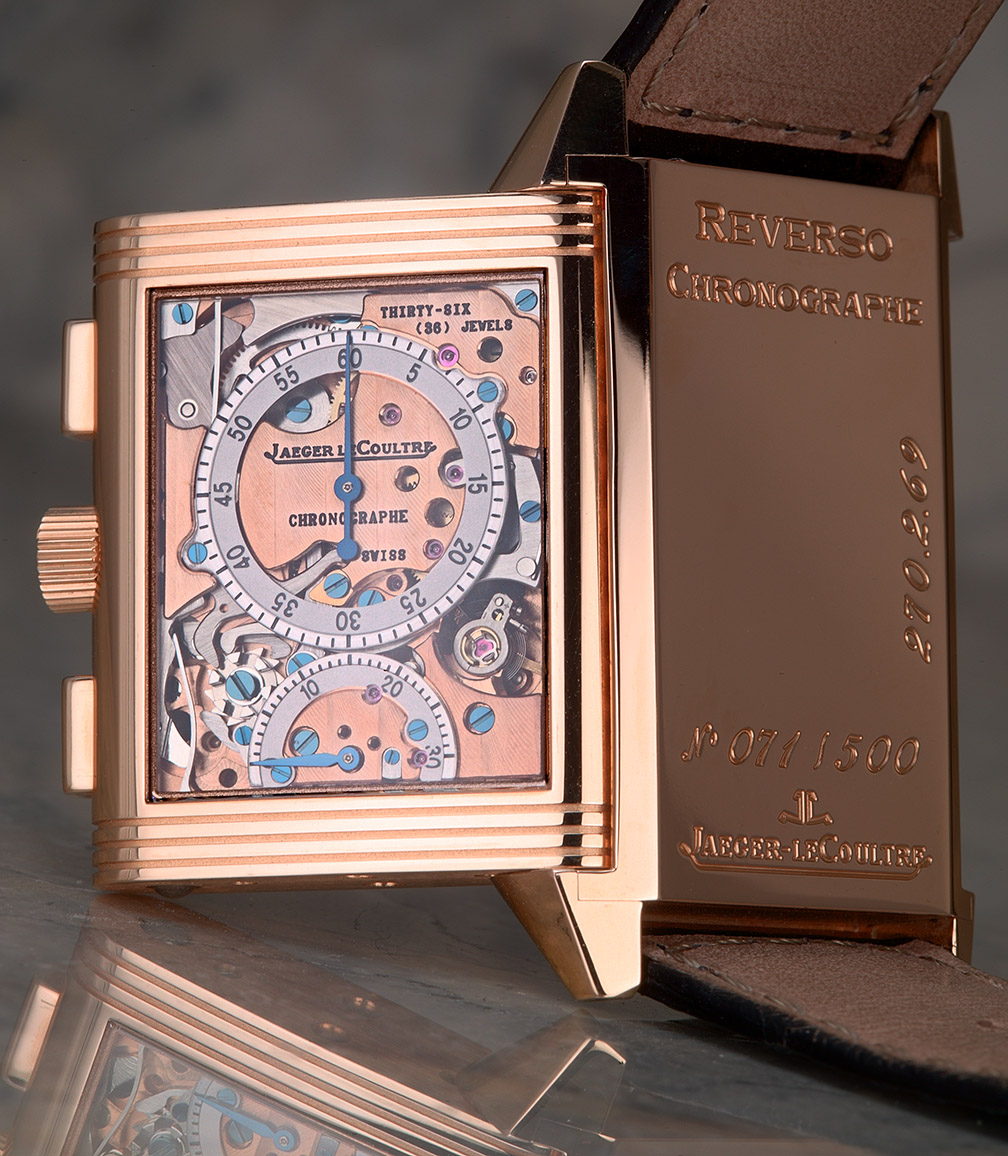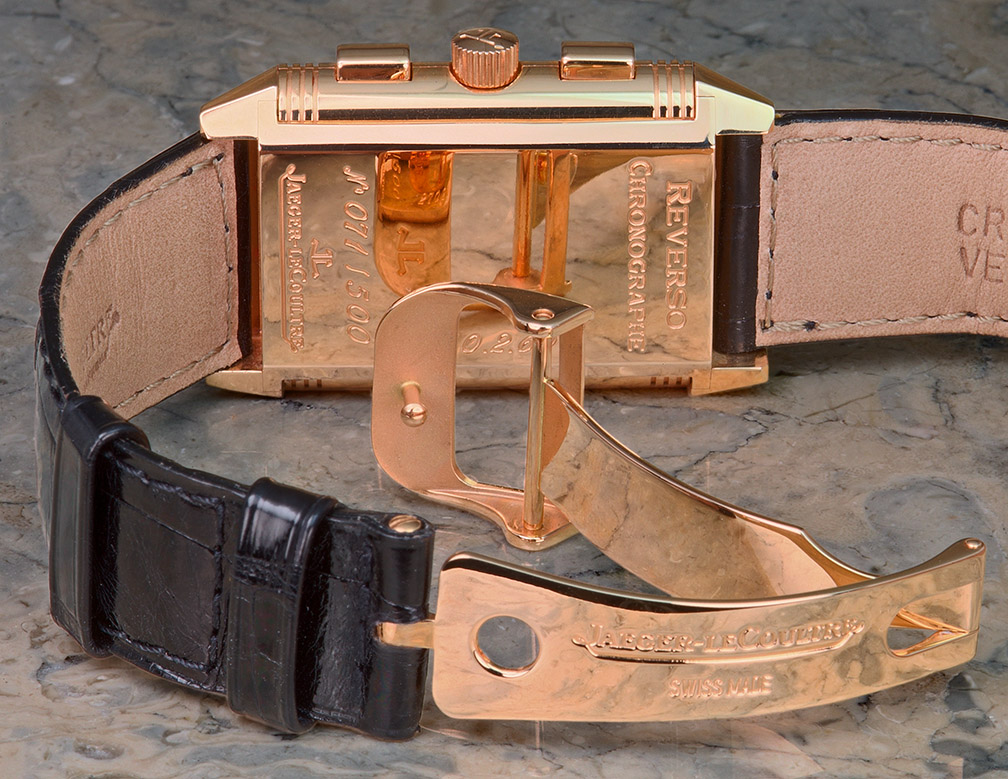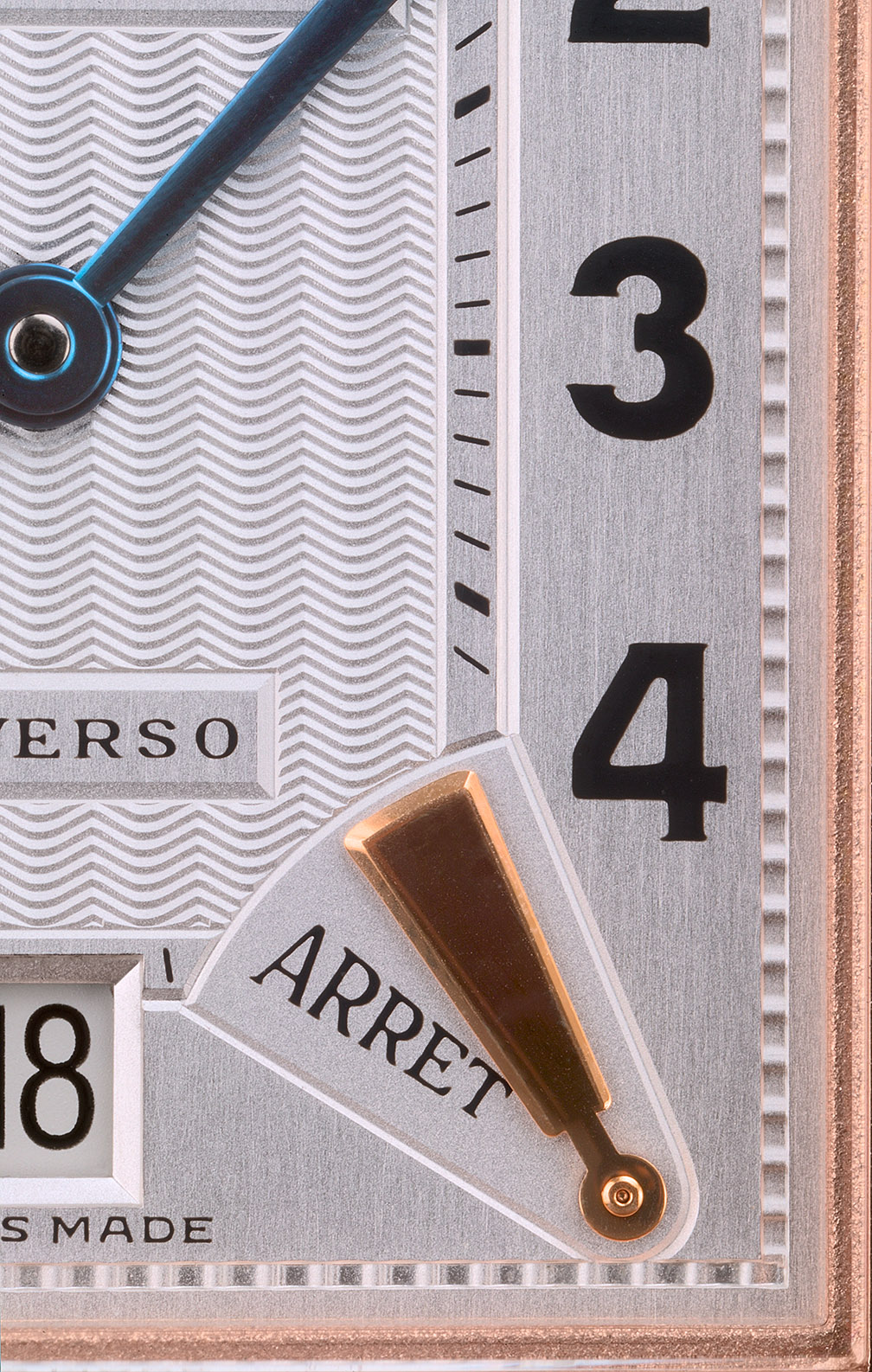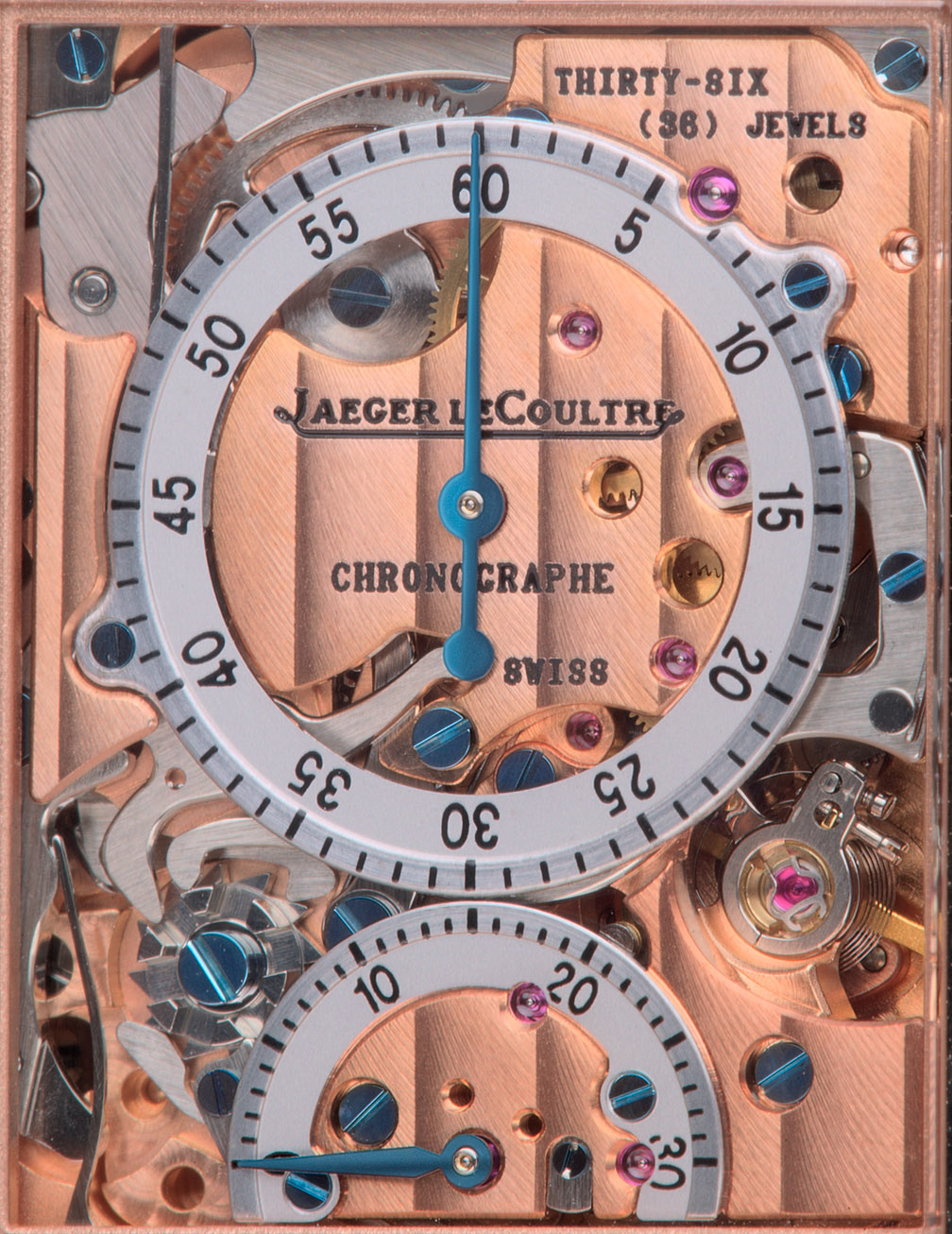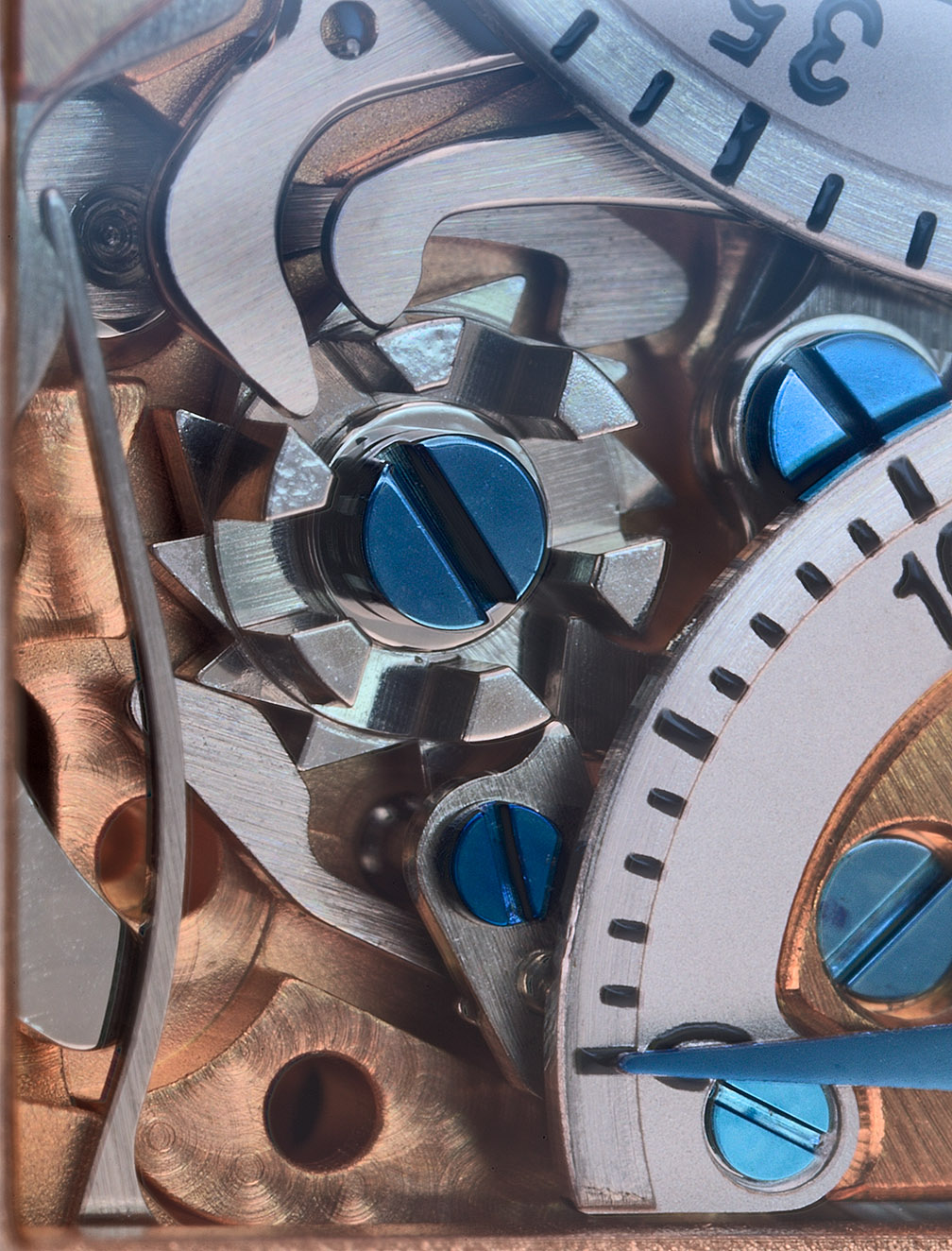 Please check out the rest of my watch Articles and pics:

I hope you enjoyed this!

SteveG
December 29, 2005



All content Copyright asserted 2003, 2004, 2005, 2006