Marine deck chronometers


The five watches pictured above may look like enormous pocketwatches, but in fact they are the last and amongst the finest in the line of chronometers (in the original sense, that is: a clock of high precision, accuracy and isochronism) stretching forward from John Harrison's H4 of 1764, the seagoing clock which won the enormous cash prize offered by the British Board of Longitude for inventing this vital navigational instrument: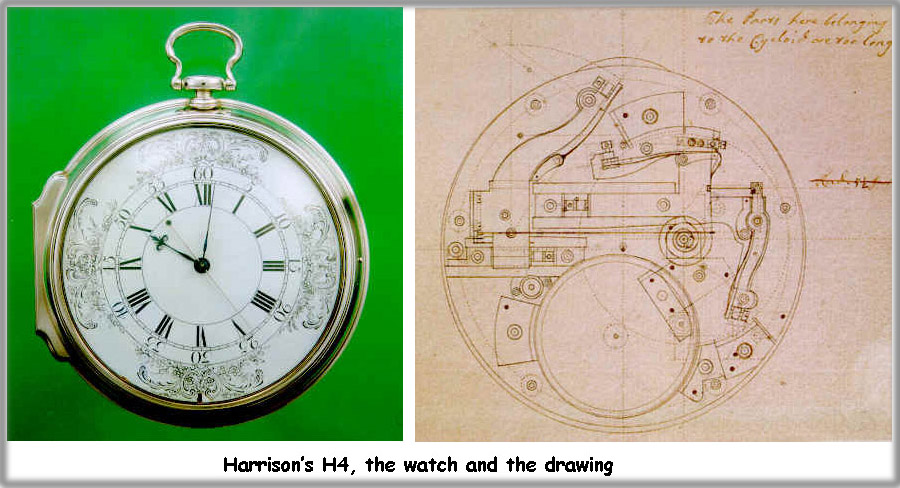 Although pocketwatches were known in Harrison's time, they were large, and rare and expensive, and not remotely capable of keeping time well enough for navigation. Harrison's earlier efforts were variations on much larger portable clockworks, but the 3-pound, 5-inch-diameter H4 was truly revolutionary, capable of timekeeping comparable with the finest stationary clocks even while tumbling atop the ocean waves.

Thus was born the progenitor of over 200 years of marine chronometers, those lovely watches with their tall, cylindrical movements, mounted on leveling gymbals and cased in double boxes: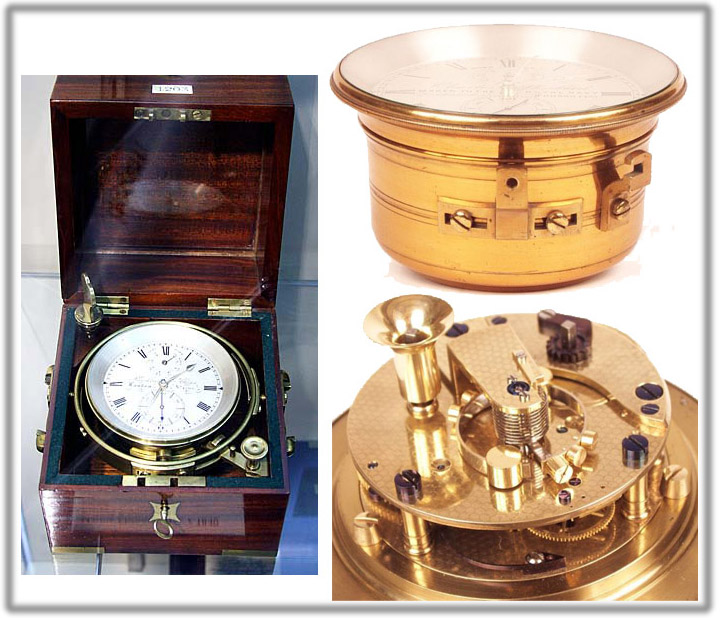 Obviously, these beauties are a lot more like portable clocks than what we are used to considering watches, the whole construction being even larger and heavier than Harrison's! Still, boxed chronometers functioned so well that they continued to serve many oceangoing vessels right on through the era of quartz-controlled clocks; it took the widespread use of GPS to finally send them into complete retirement.

---

Click the pictures for even larger!


Deck watches, like those above, dated from the early 1900's or later, and incorporated the century-and-a-half of watchmaking progress since Harrison. Developments in precision manufacturing, interchangeable parts, lubrication, and escapement and balance design allowed considerable cost savings and miniaturization, while timekeeping approached the standards of the boxed chronometers. Generally a deck watch was used as a secondary timepiece, to be wound and synchronized daily with the ship's official clock. As a result, its prime requirement was isochronism, the consistency of timekeeping hour-to-hour, day-to-day, over months and years. It was of less concern that it might be a few seconds fast or slow each day, than that the rate remain constant. Thusly could be supplied a portable copy of the master clock (which required a dial-up position, and probably resided in the instrument room), a watch which required minimal daily attention to usefully provide the time at a remote location, and also serve as backup in case of a problem with the ship's main clock.

The four watches presented here were all produced in the 1940s and 1950s, but are otherwise a diverse group. Ranging in diameter from 60-70mm, they are variously French (Auricoste), British (E.M. Tissot), German (Stowa) and American (Hamilton). Designed for critical use rather than style, all feature basic black markings on white or neutral dials, large, full Arabic numerals (except the Tissot's inexplicable Romans) and distinct minutes tracks, and perfectly-sized, blued or blackened Poire hour and simple minute hands. The dials are large, high-contrast and plain, perfect for precise setting and instant reading.

I find there is a lot to like about deck watches, their design is purposeful and harmonious, their size and packaging are appropriate to a personal desk clock, and I love the loud, slow tick. Like other military watches, each carries both individual and collective history, touched by people and places, and events of import. Finally, the stringent timekeeping requirements, unique format and intended usage have all conspired so that these watches house rare and exceptional movements. Hand-bent overcoil hairsprings, huge screwed balances and beautiful and sophisticated regulators are the norm, and whether the bridges are striped, lapped or gilt, they are uniformly well-finished. Remember, the prime requirement is consistency over time and circumstances, and these watches are designed to run well for long periods without special care.

---

In addition to the pictures and comments below, each of these watches is profiled with more and larger pictures at these links:

......

......

......

......

---
The Stowa Kriegsmarine ("war navy") watch from the early 1940's is the smallest of this group at 60mm diameter. The case is nickled brass, and retains the original Nazi engraving. Underneath the black markings, the dial is painted with a unique (and non-radioactive!) coating of zinc sulfide doped with copper. Over six decades later, it still glows in even moderate shadow, and when charged with incandescent light emits a fierce green! The movement is (I believe) based on an obscure Unitas ebauche, and is simply but beautifully finished with lapped and anglaged bridges, a black-polished escape-jewel cap, and fabulous combination of Guillaume balance, blued-steel Breguet overcoil hairspring and gorgeous sculpted and polished swan's-neck regulator!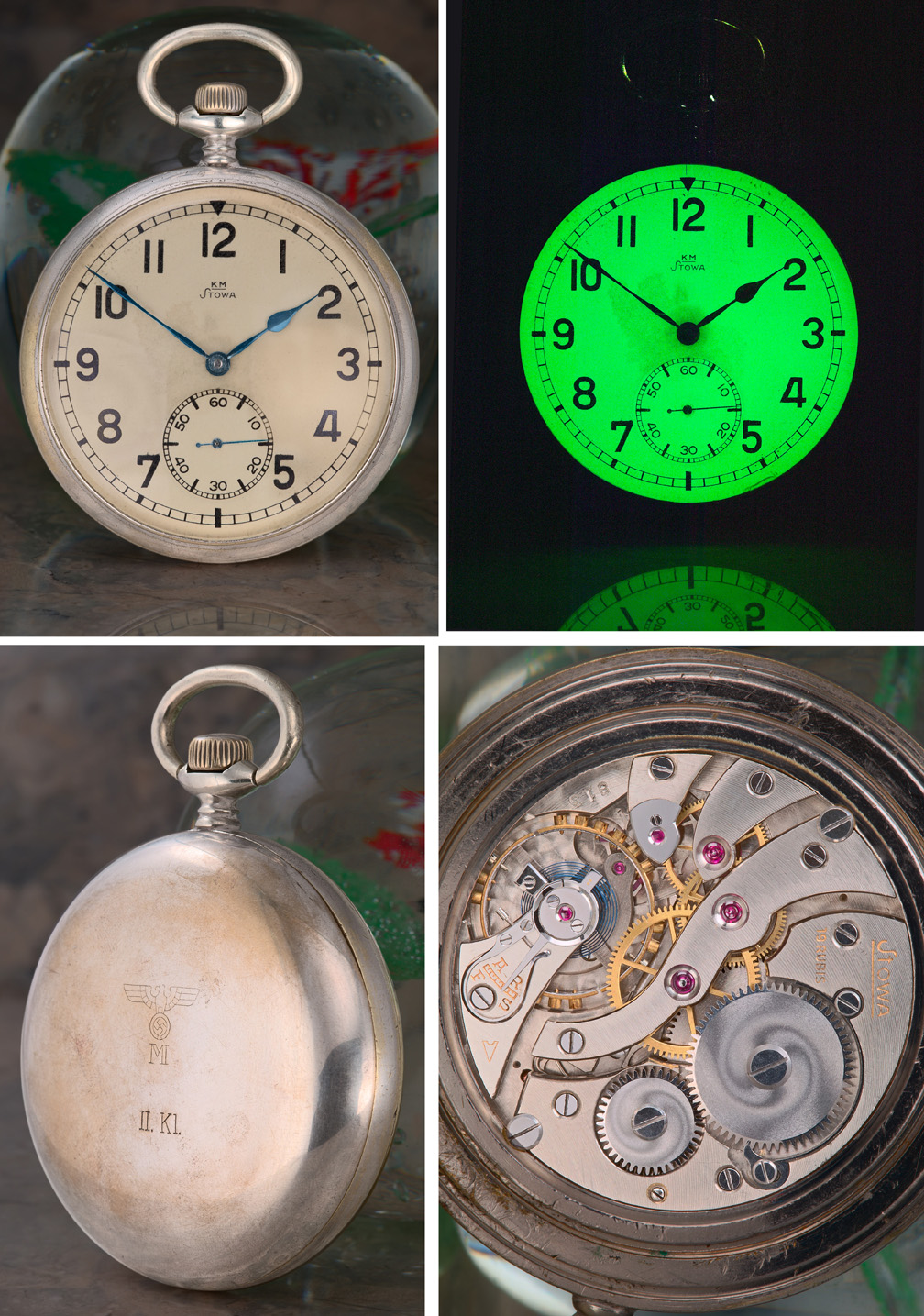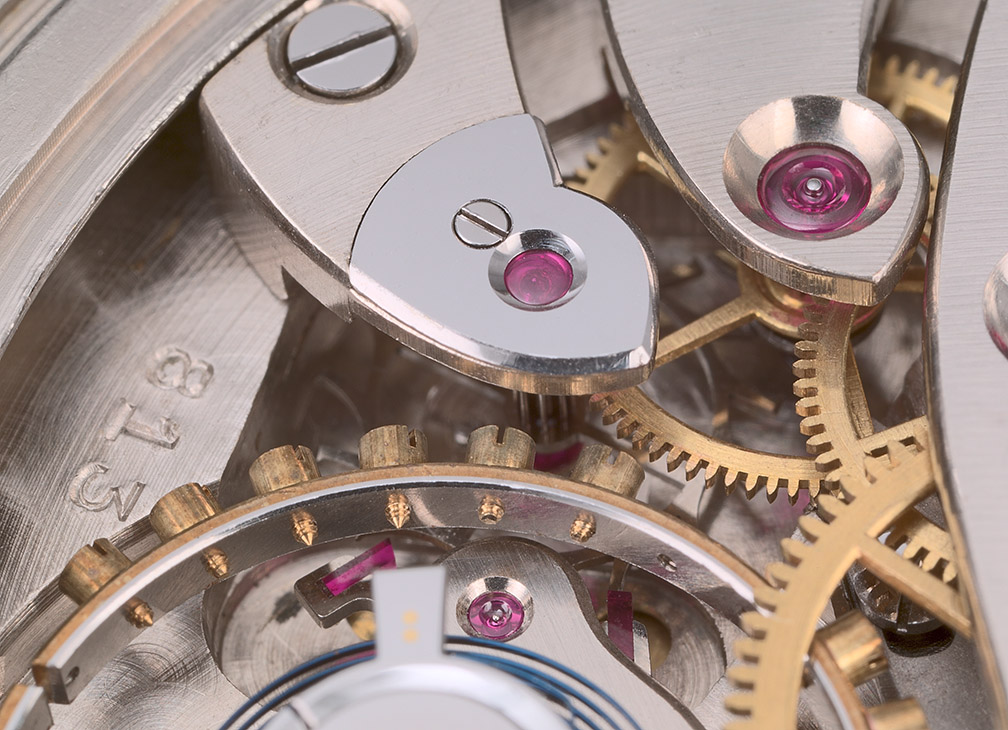 ---
This Auricoste deck watch has a chromed case and a bright white enameled dial, with red and blue "radio silence" indications. The movement is built on a Lemania ebauche, and is simply finished and beautifully gilt. The balance arrangement is similarly straightforward, monometallic and screwed, with an overcoil hairspring and basic but lovely fine regulator.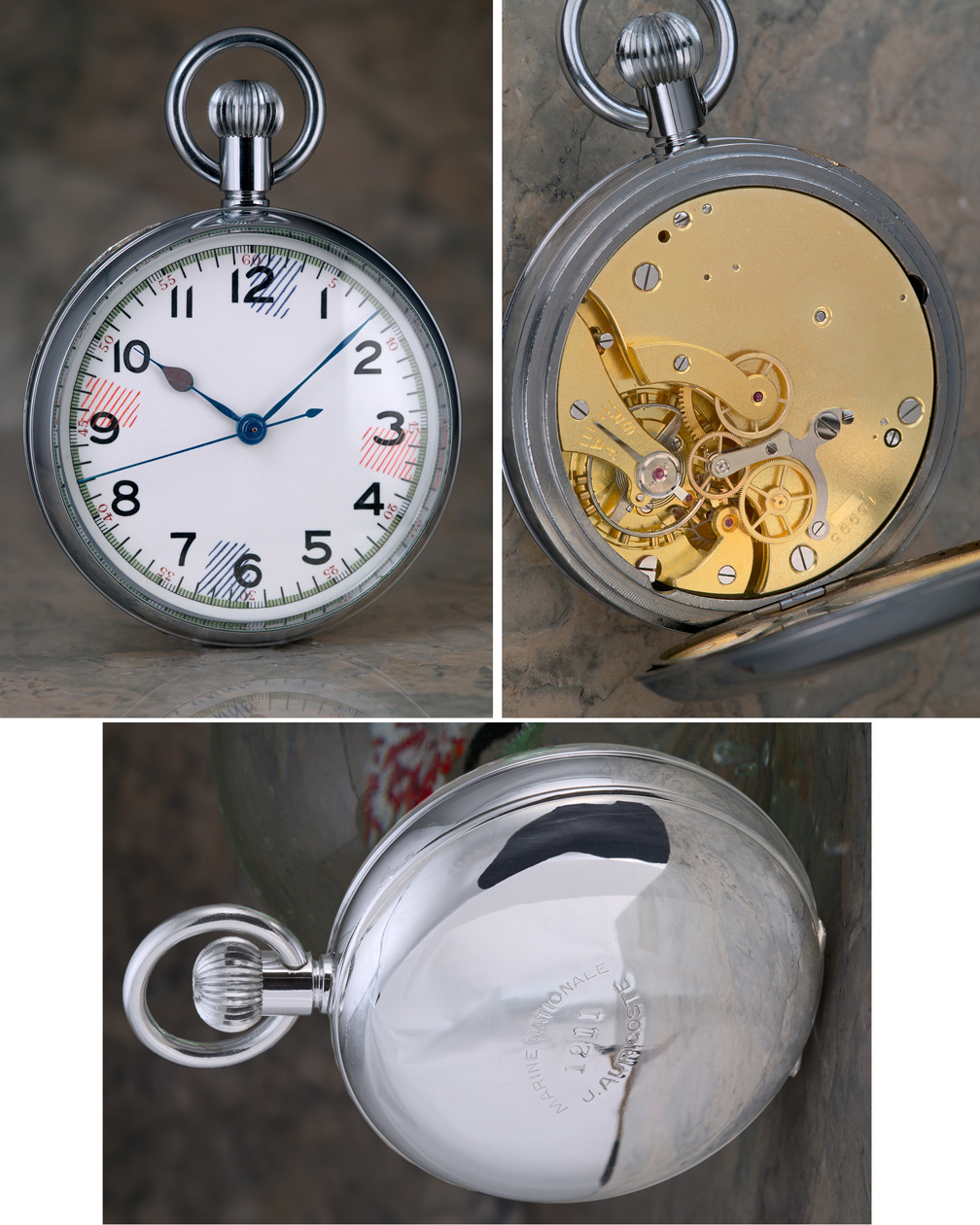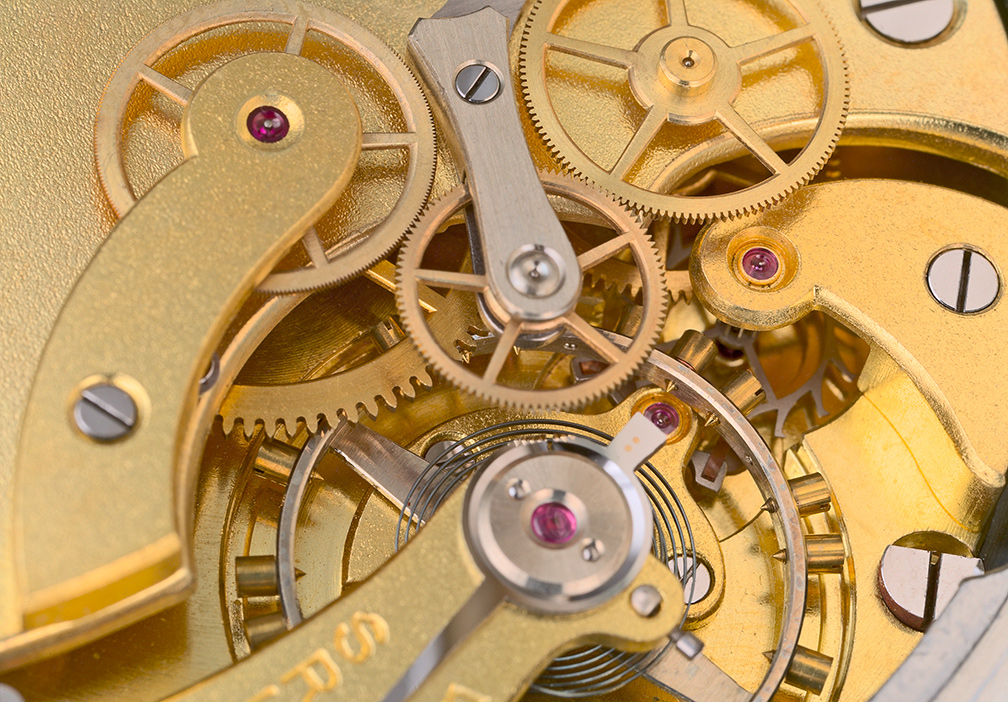 ---
The Hamilton Model 22 is a legendary watch, hurridly designed when the USA was entering WWII, along with the far more complicated Model 21 marine chronometer; both are considered amongst the finest of their type. The 22 was even produced in the boxed-and-gymbaled format, so it was thought reliable enough to serve as a ship's primary timekeeper! The case is 70mm across, of plated and matted brass, and features a wonderful guarded crown and button to prevent inadvertent setting. Although the mainspring's power reserve is some 60 hours, and the dial indicates up to 48, it was intended that the watch would be wound each day at the same time for nearly perfect isochronism. The enormous movement is fully adjusted and immaculately finished and striped. The elegant regulator uses a spring-loaded finger which traces the perimeter of a snail-cam. A model of clean and utilitarian design, the inside view is worth savoring!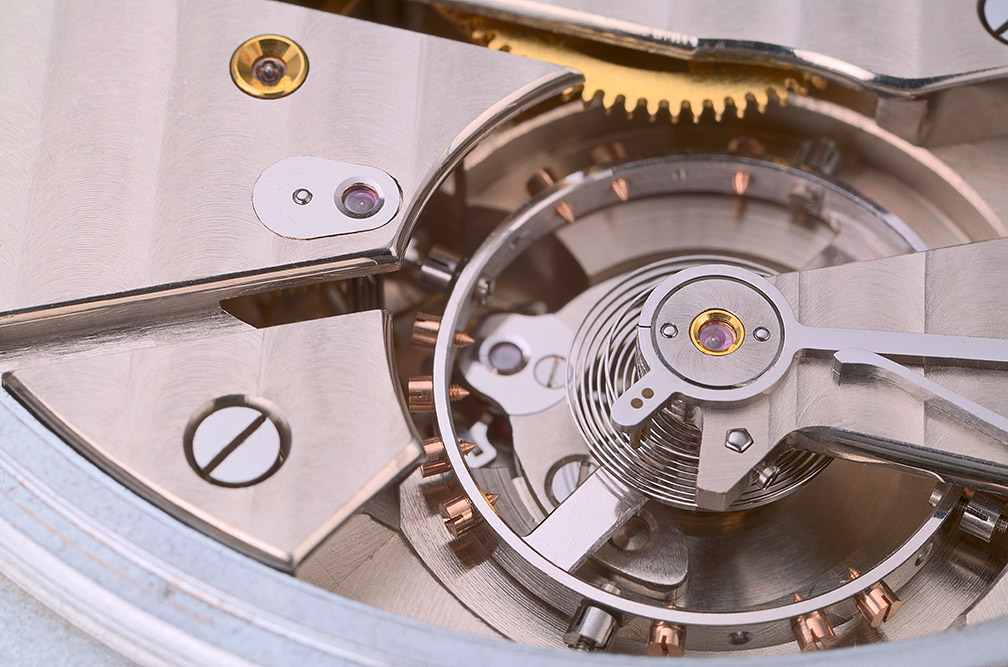 ---
This deck watch by Vacheron & Constantin is marked as issued to the British Hydrographic Service, and dates from WWII. The case is sterling silver and features an inner dustcover, and the whole is designed to rest in a protective brass capsule, within a mahogany box. Being from one of the great Swiss houses, it is not surprising that its movement sports a great, traditional finish. The gilt and striped bridges are beautifully anglaged, and all the steel parts from the regulator and cap for the escape jewel to the click spring and teeth of the winding wheels are perfectly polished. Like the Stowa above, the huge balance is of Guillaume construction, with blued-steel overcoil hairspring.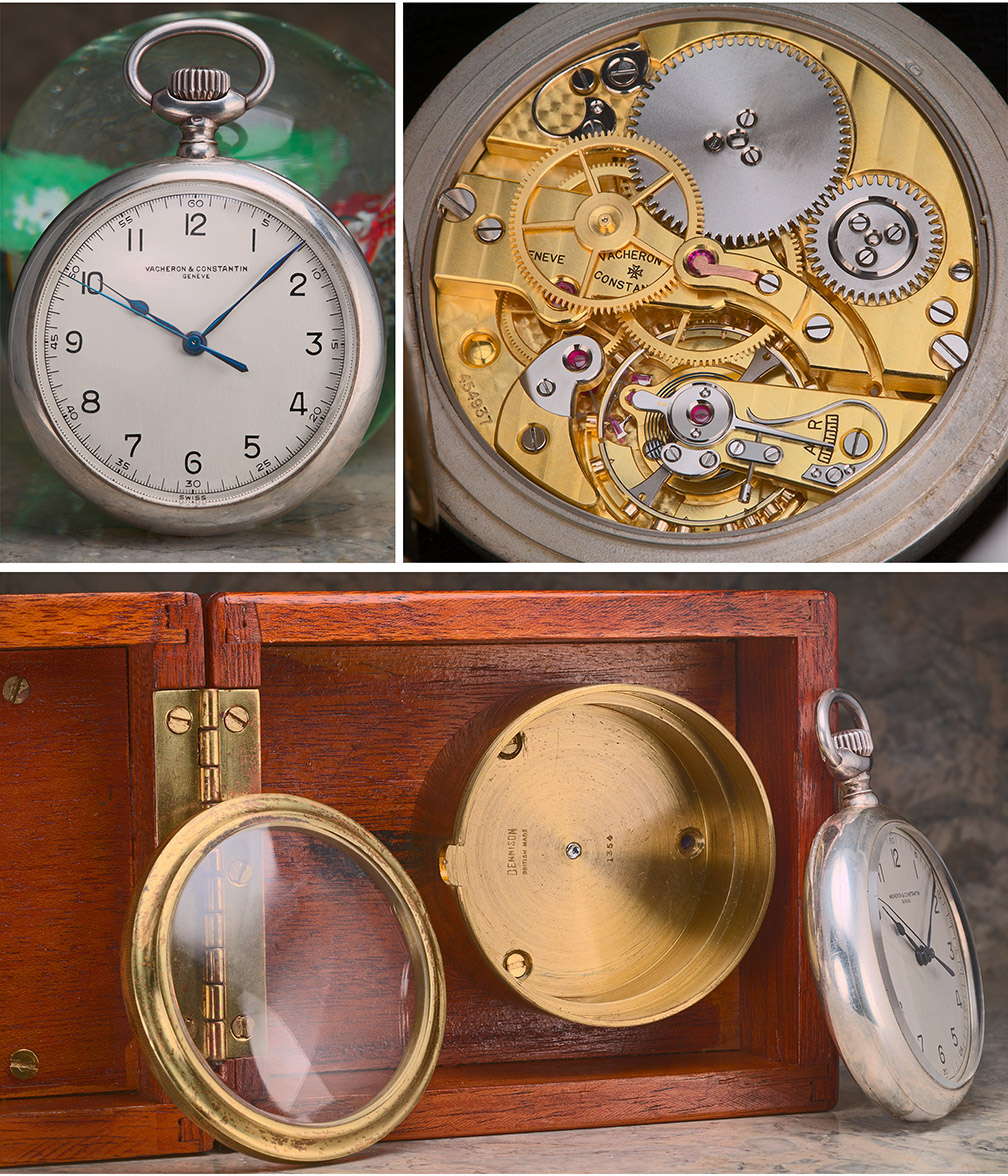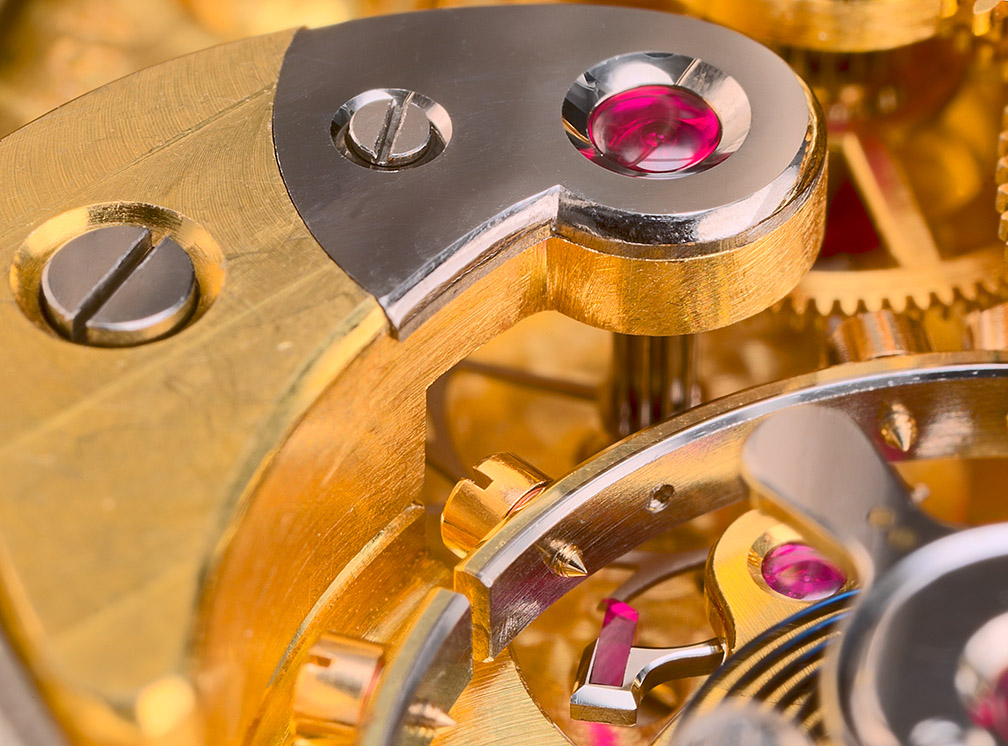 ---
Similar to the French Auricoste, this Tissot is a Swiss movement supplied with a British case and dial. Unlike it's mates, the EMT has a stainless steel case, and a smooth fired-porcelain enamel dial. The Roman numerals may not make for instant readability, but they are beautiful, and there is something distinctly luxurious about the entire production. Fitted into a dark hardwood case, this particular watch shows an issue date of 1981, despite almost certainly being manufactured some 30-40 years earlier. The movement is simple gilt but functionally very well-finished, and incorporates the top-quality mechanics common to all these watches.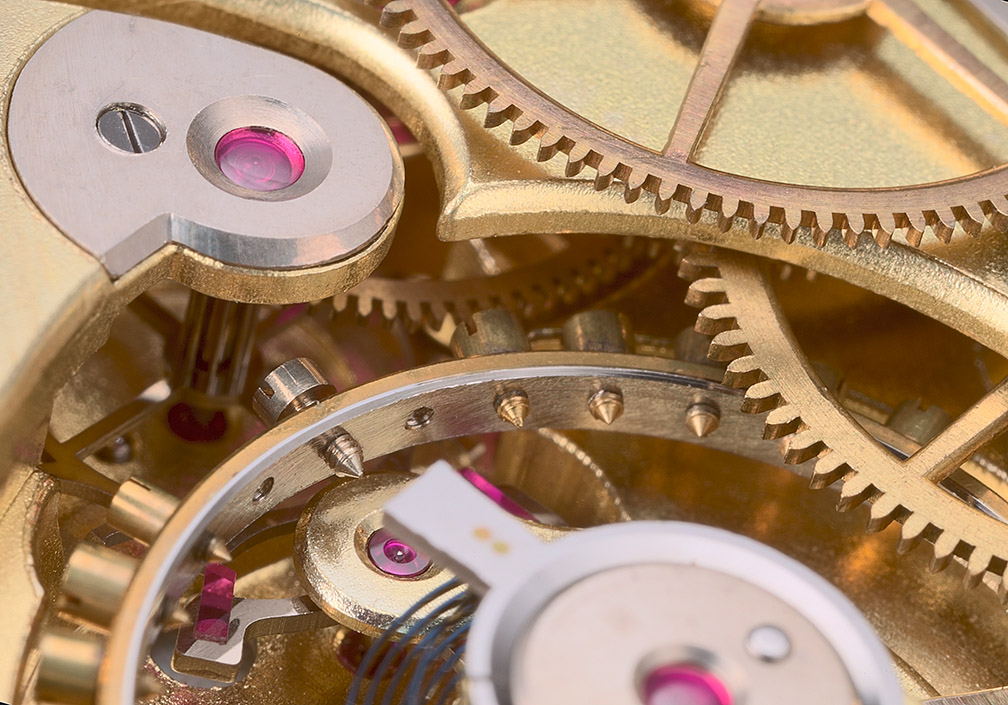 ---
---
Some additional links of interest include Konrad Knirim's authoratative Military Watch Site, the NAWCC's gallery of marine chronometers, and Waltham America's powerpoint presentation on the evolution of the marine chronometer.




Please check out the rest of my watch Articles and pics:

I hope you enjoyed this!

SteveG
June 7, 2006



All content Copyright asserted 2003, 2004, 2005, 2006, 2007