Jaeger-LeCoultre Reverso Art Deco

This Jaeger-LeCoultre Art Deco was my first Reverso watch, and my last watch with a skeletonized movement. Which is to say, while for the former my appreciation of its unique engineering, movement design, execution and "look" has grown, my interest in the latter has faded, since overtaken by a love for either technical or traditional finish. Still, if one is to enjoy any watch with such ornate decoration, then I think that this watch is the ideal venue, and in appreciating the flippability of the Reverso, a skeletoned movement is a natural development.

As mentioned in my previous article, the Art Deco is a basic three-hand watch using JLC's now-midsized 26x42mm GT case. This model is now discontinued, but was produced with white gold as well as the present pink gold case, both with pink-plated movement. From the front, this is among the simplest and most traditional of Reversos. Sword hands, matching hour markers and a rectangular small-seconds dial dominate the face, along with a lovely circle of guilloche. The crown is partially recessed from the front view, and really there are just the 2 colors, lustrous pink gold and various shades of gray:
Click the pictures for even larger!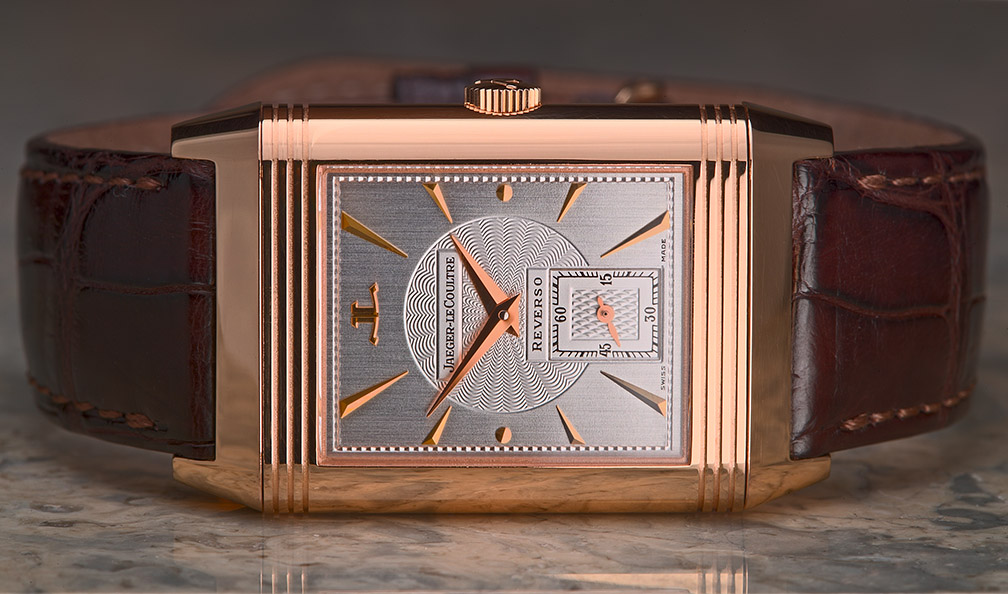 The dial is simple and balanced, and immaculately executed: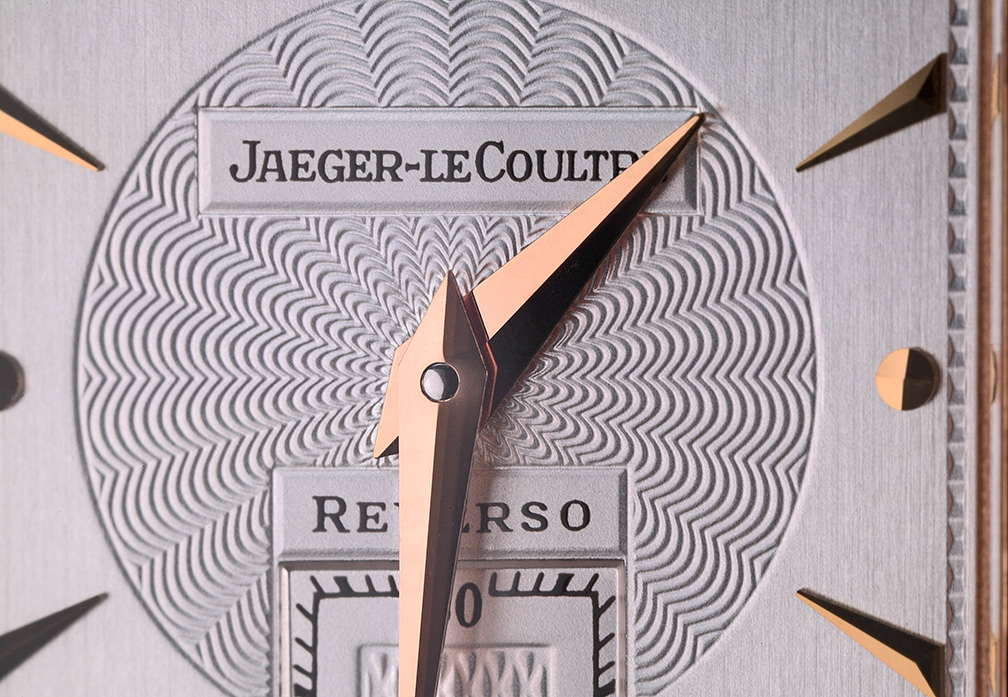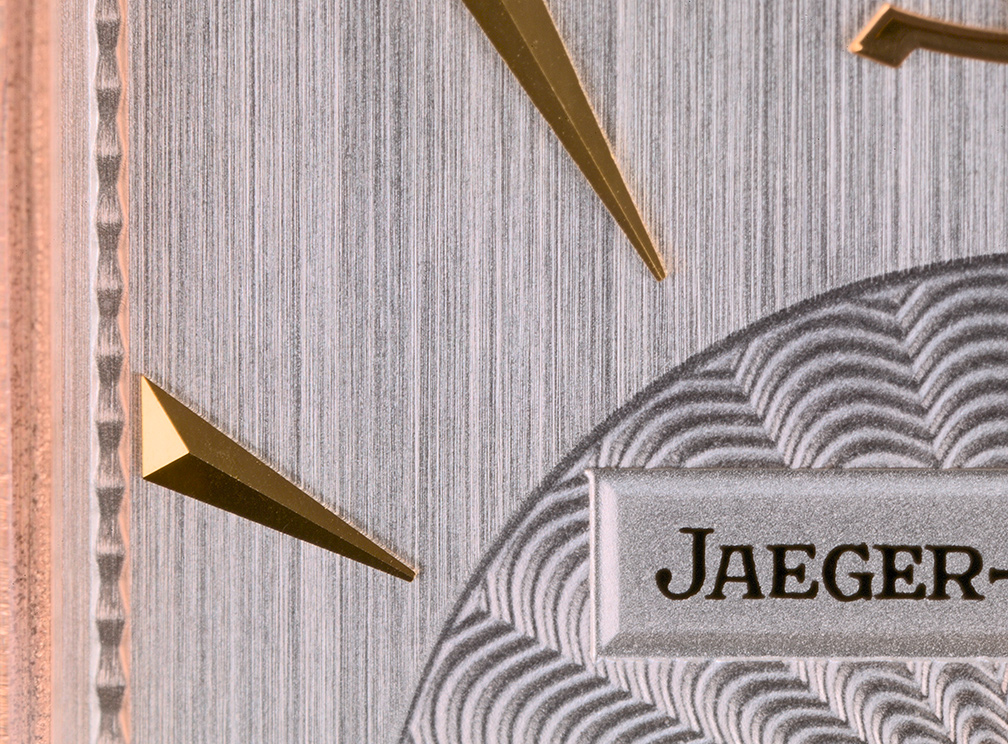 This is the main event, a view available from no other watch! In shocking contrast with the dial, the reverse is a riot of color and shape, sinuous, barleycorn-engraved pink-gold bridges shot through with deep blue screws, hot-purple rubies and brass and steel mechanicals: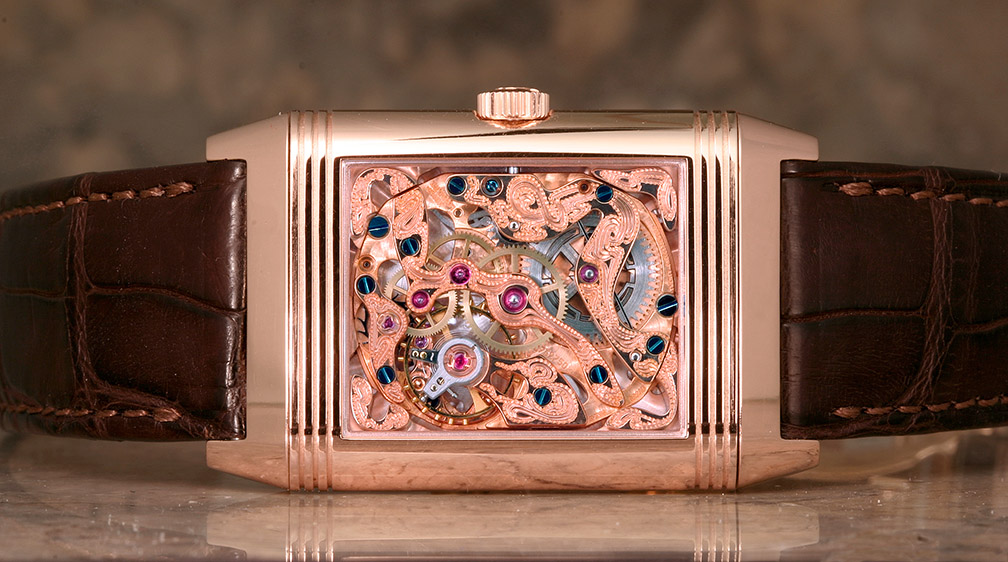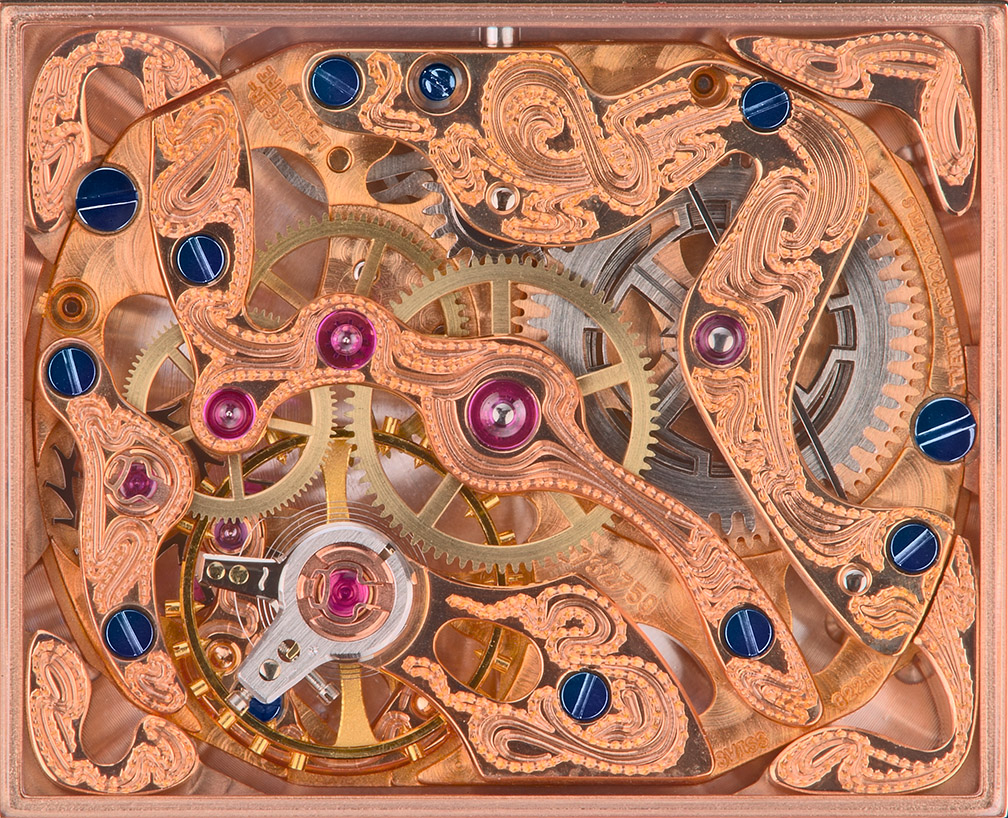 The famous Reverso case, Art Deco in design as well as name: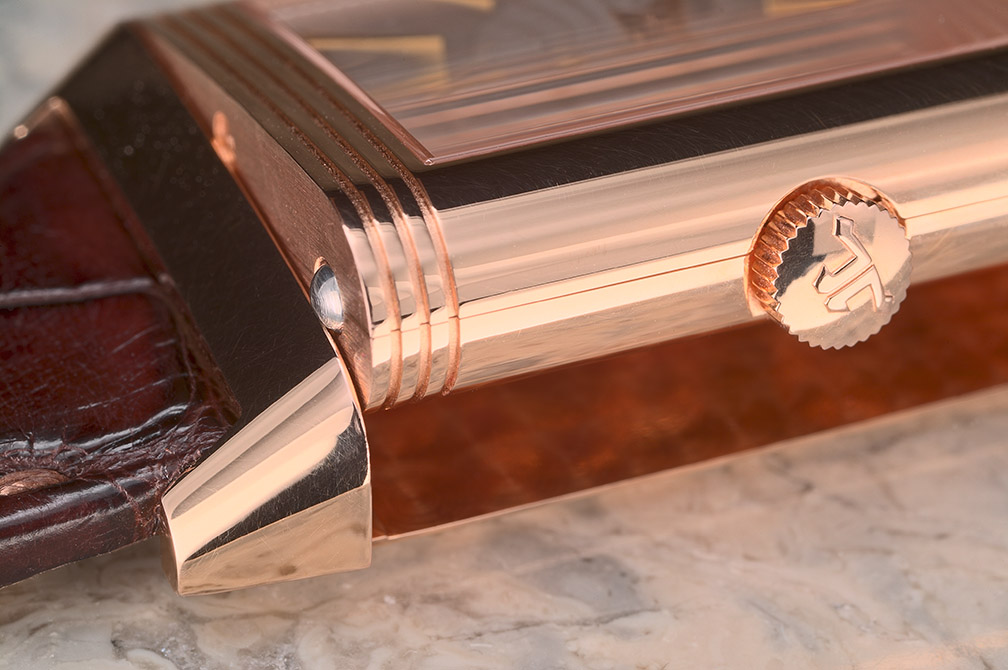 The complicated construction and workings of the case create all sorts of unique views: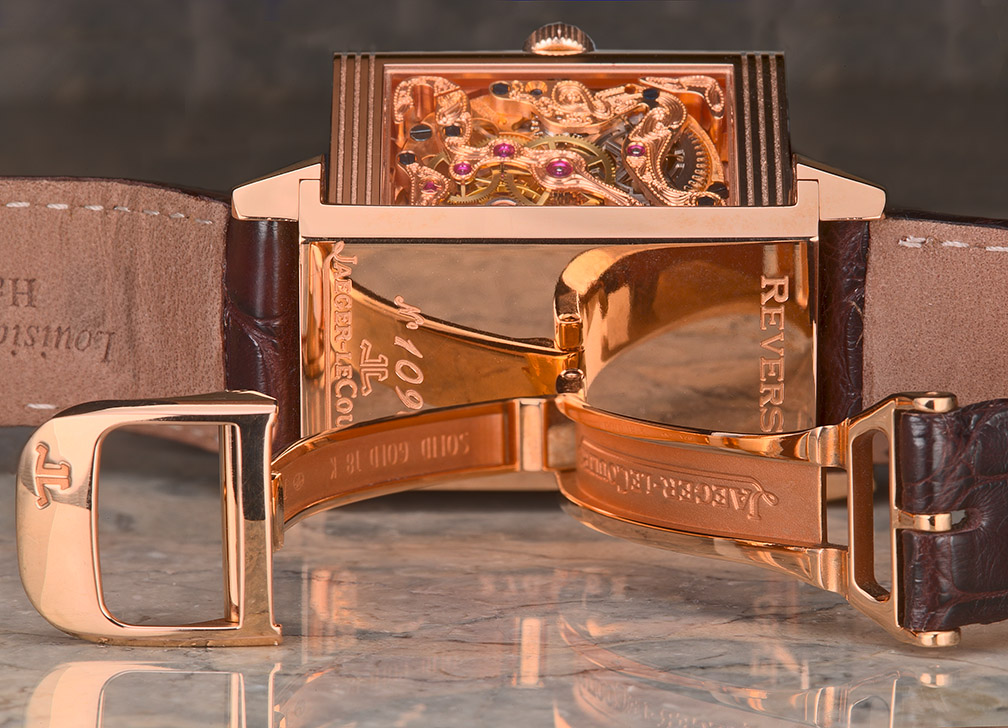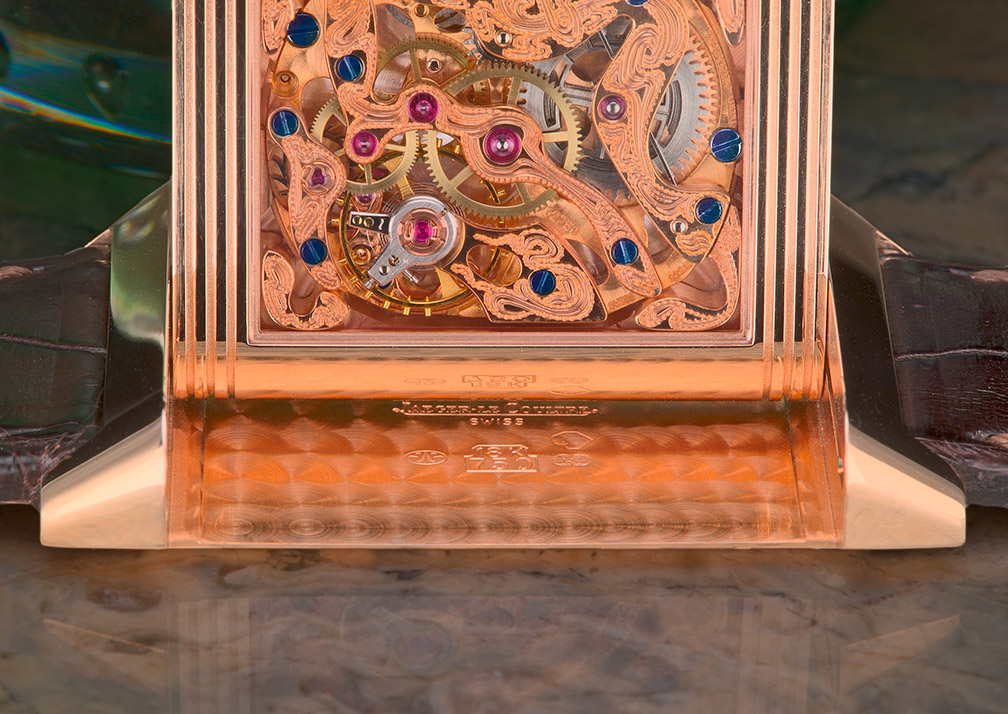 This must be the watch most likely to distract one from telling the time!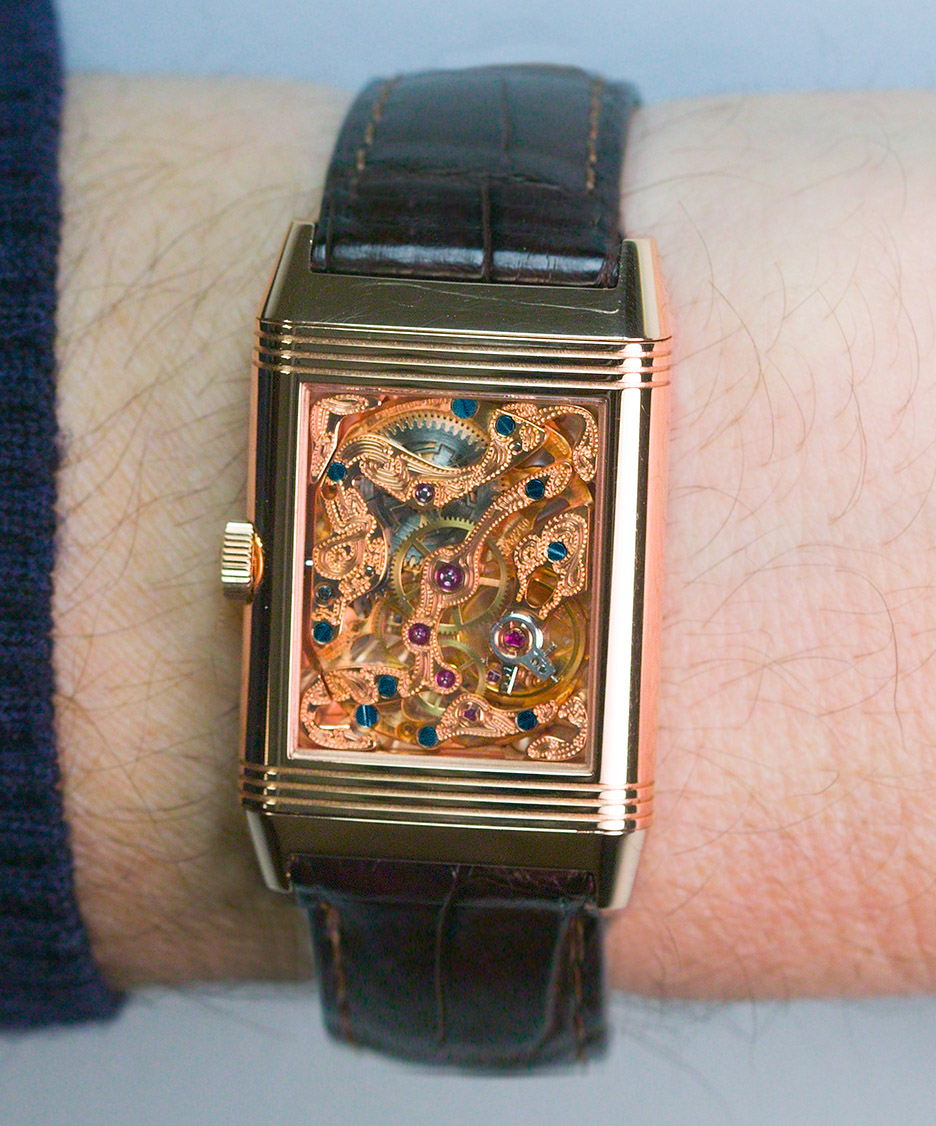 Please check out the rest of my watch Articles and pics:


I hope you enjoyed this!

SteveG
August 23, 2006


All content Copyright asserted 2003, 2004, 2005, 2006