Fun! Seiko 5s

While there really isn't much new to say about these watches, what there is to say is all good. Seiko has been producing their bargain-basement "Seiko 5"s for decades, and there must be hundreds of iterations by now. The present pair are among the newest, and I like them because they are modest dive-style watches (100 meter water-resistant) of a now-medium (40mm diameter) size and have well-matched dial/hands/markings/case combinations. Suitable for all sorts of carefree wear, if not serious swimming, I found them irresistable.

These 5s are powered by Seiko's new 7S36 movement, substantially identical to their ages-old non-hacking, non-hand-windable 7S26 except for the addition of 2 cap jewels and their associated bridgelet. If you are interested, Adriano has admirably explained and illustrated these updates in this posting here.

Both watches have very nice ratcheted one-way bezels (without a luminous dot), elegant waffle dials with luminous inserts for the hands and hour markers, crisp, brushed and polished sculptured cases (somewhat similar to Seiko's larger Samurai divers) with semi-recessed, non-screwdown crown and virtually superfluous display back, and matching folded-link bracelets. The black-dial version has black & white (and red seconds) hands and a blackened case and bracelet, while the silver-dial watch sports black & polished hands and plain steel case and bracelet. As might be expected from Seiko at this price point, the overall finish is factory-style, rather than elegant-boutique, but still offers exceptional value.
Click the pictures for even larger!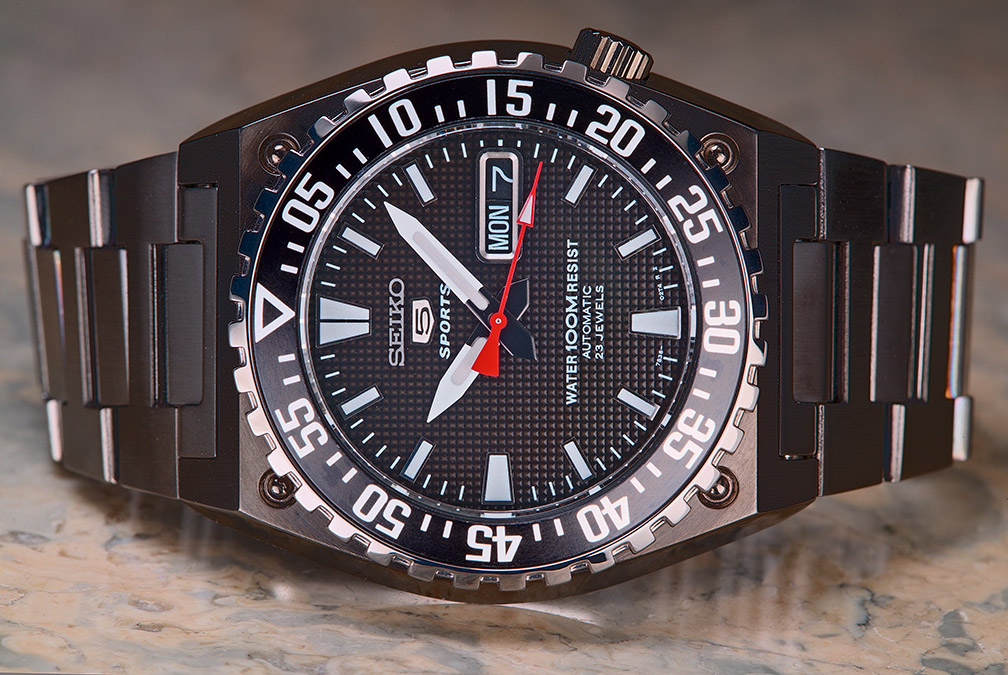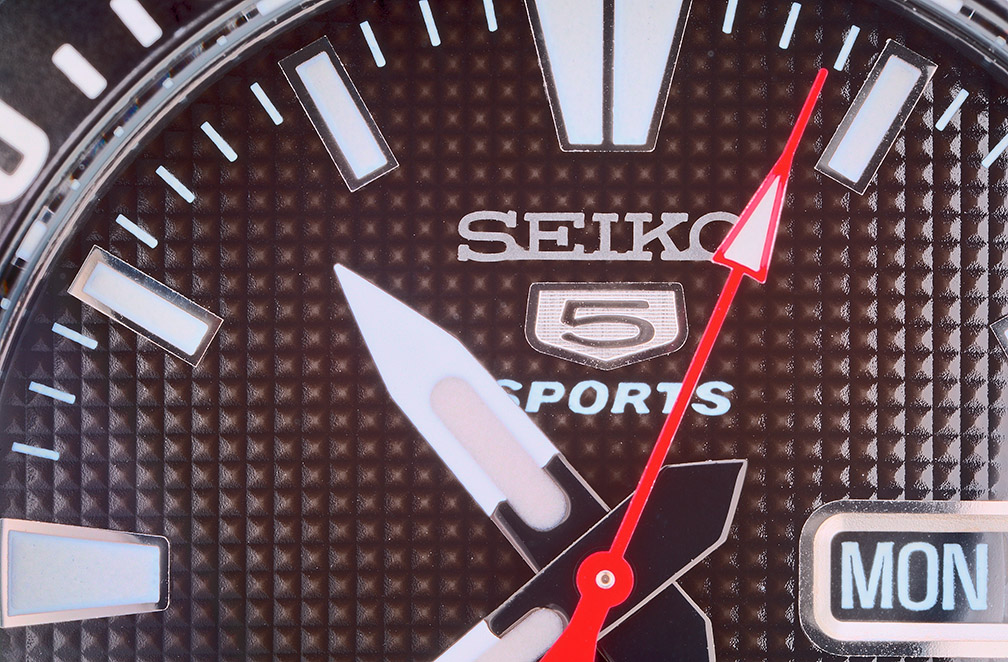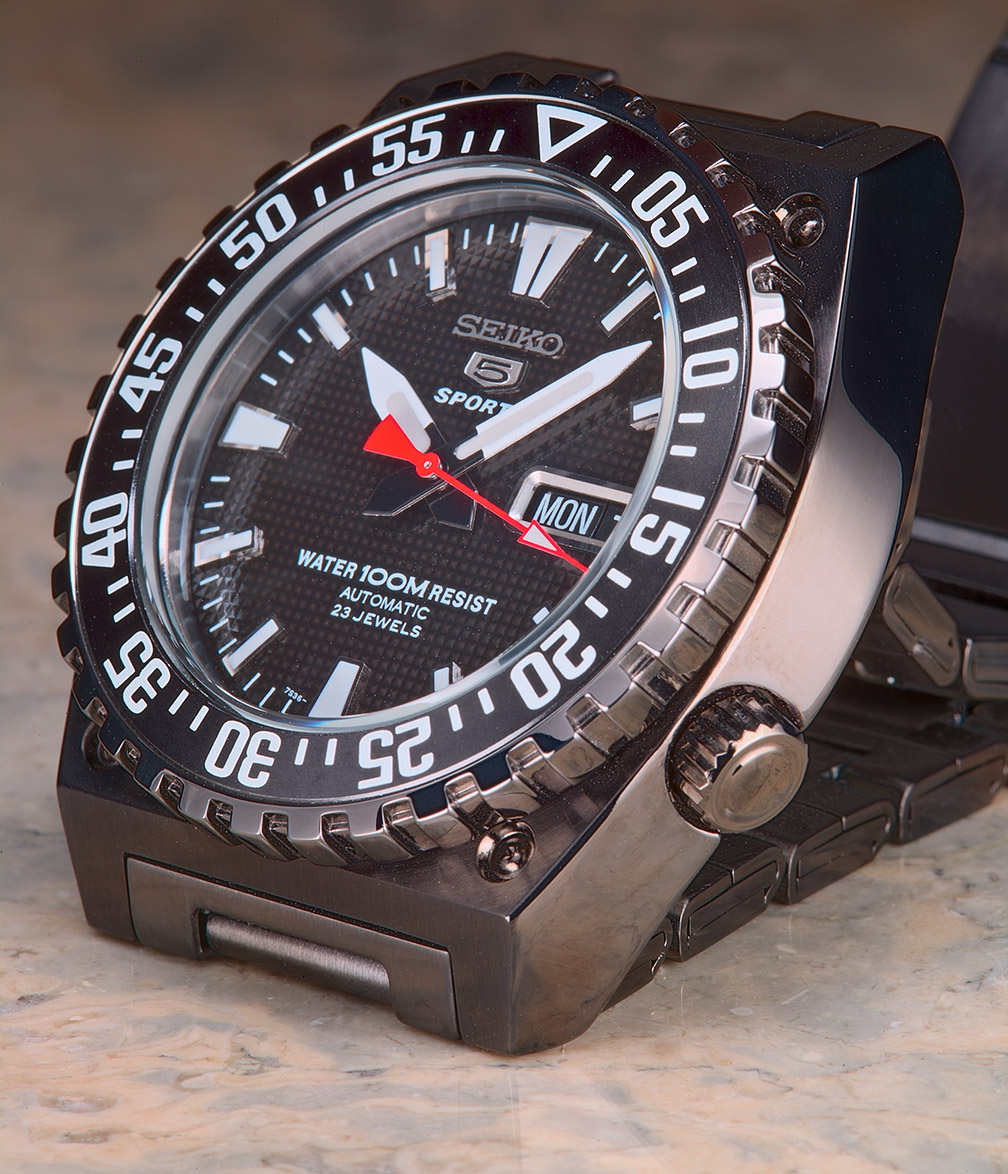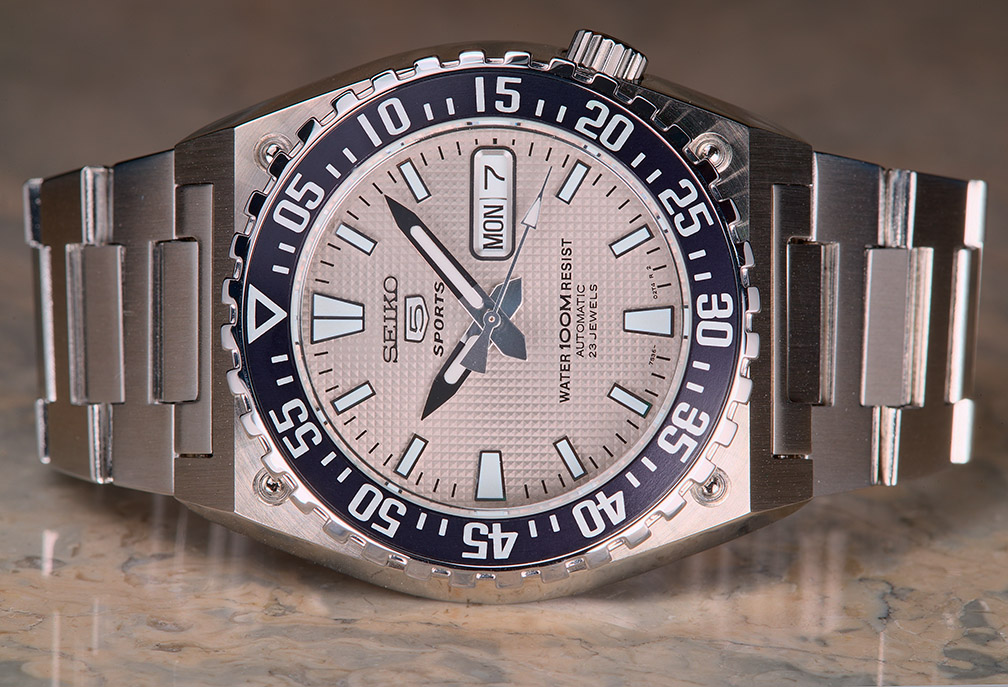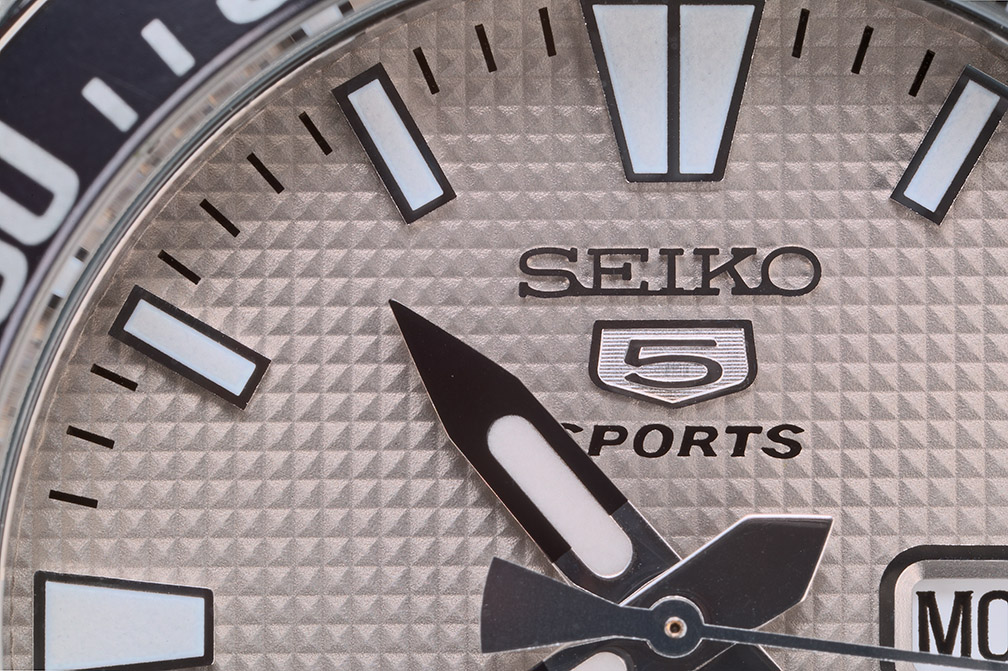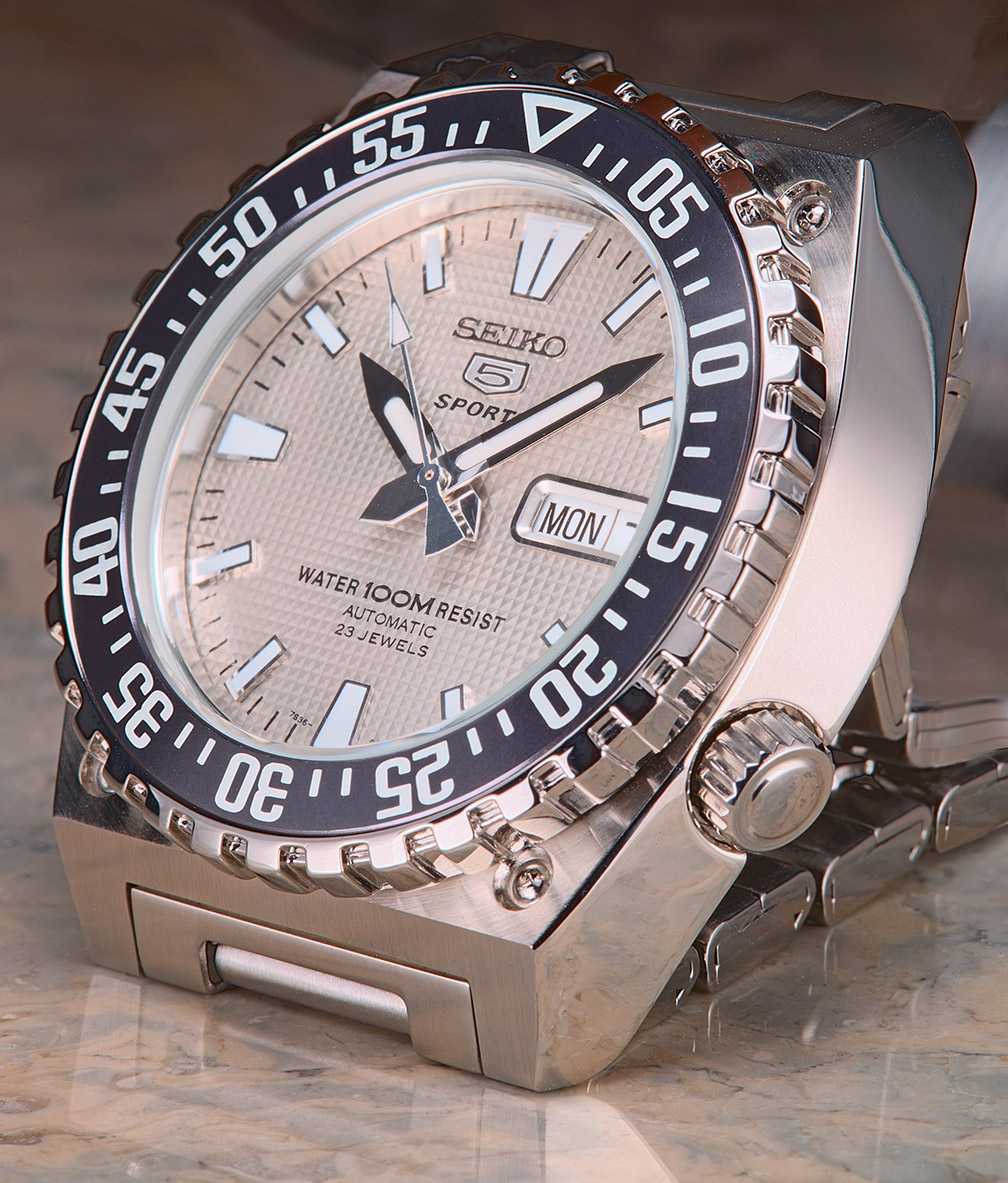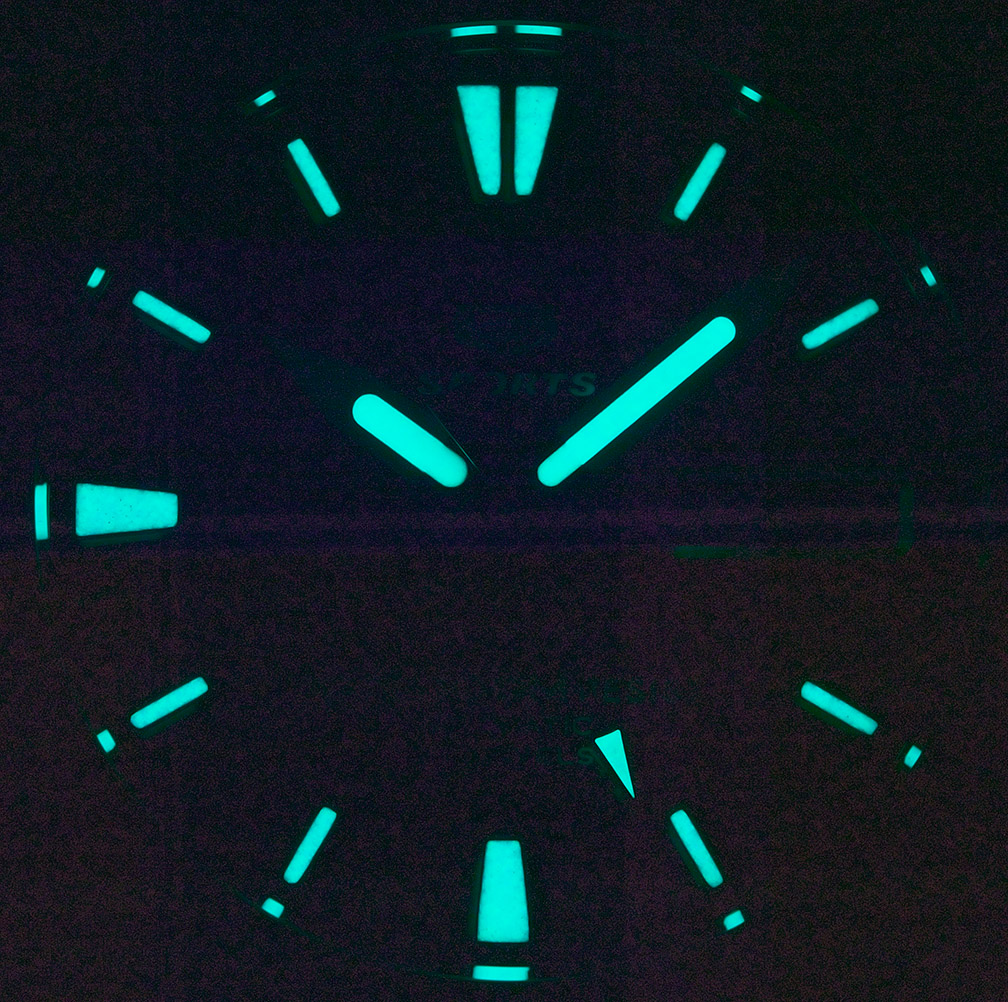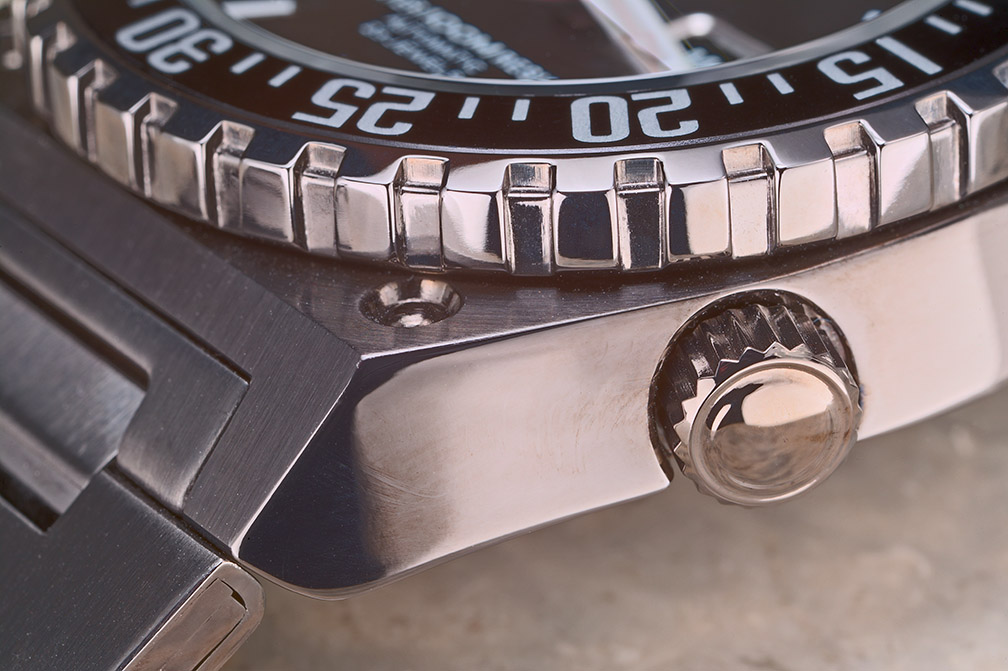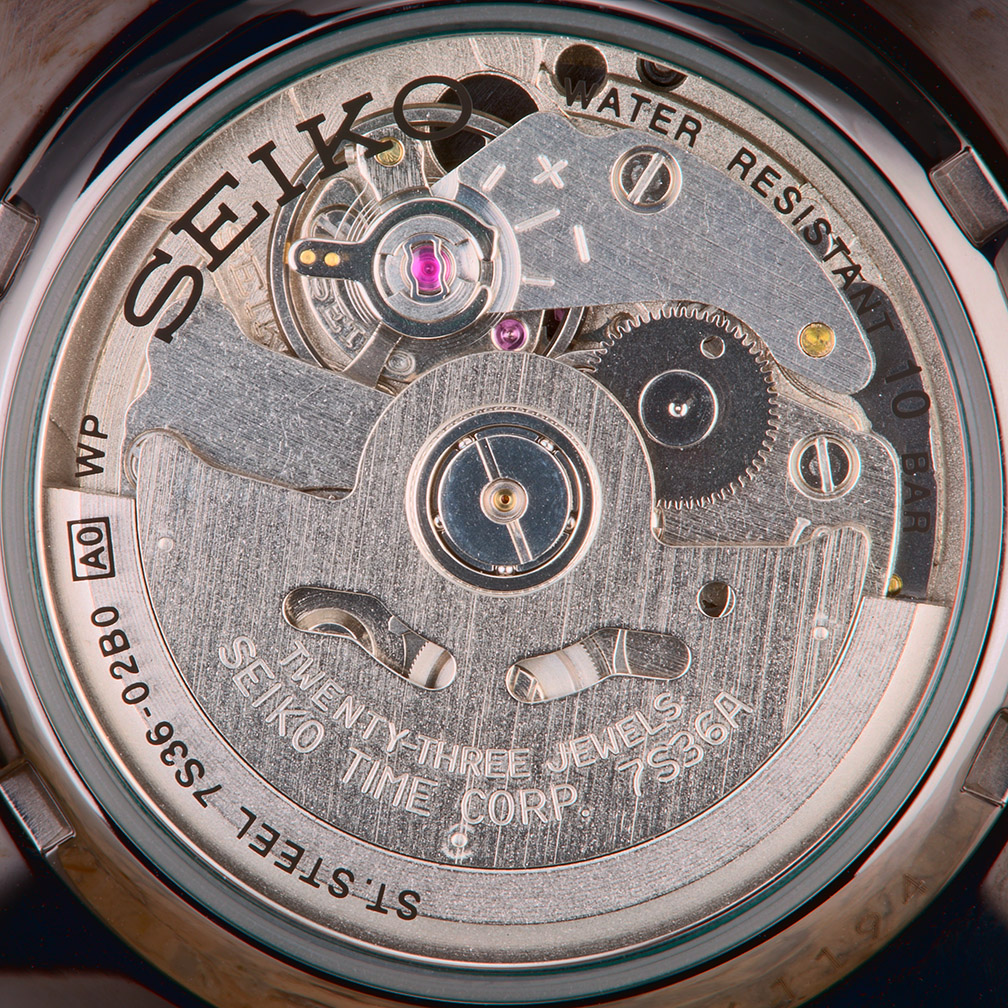 Please check out the rest of my watch Articles and pics:


I hope you enjoyed this!

SteveG
August 9, 2006


All content Copyright asserted 2003, 2004, 2005, 2006